Course overview
From science fiction to feminism, Anglo-Saxon to contemporary, this diverse course will allow you to develop your practical skills and a theoretical appreciation of a range of interesting texts. You'll explore the ways in which traditions in creative writing have evolved and how they impact on publishing practice today. You'll learn how to read both historical and modern works, with input from a range of guest speakers to ensure an interactive programme in tune with the needs of employers.
Key Facts
Faculty

Arts, Law & Social Sciences
Location

University Centre Peterborough
Duration

3 Years
UCAS Code

Q300
Tariff Points

80
Accredited By

Anglia Ruskin University
Part-time study available
Apply
BA (Hons) English Literature
A degree in English will equip you with a wide range of skills that are particularly attractive to employers. These include:
Communication skills: these include written skills developed through assessments (essays, portfolios, journals) and oral skills developed through seminar presentations and discussions.
Critical and analytical skills: these will be enhanced through close reading of critical and literary texts and application of theories
Problem-solving skills: you will learn to respond with agility and imagination to critical problems.
Research skills: you will consult a broad range of print and electronic learning resources and learn how to sift through, interpret, and respond to difficult material.
Planning and development: you will develop and hone these skills as you prepare for seminars, organise your reading, and meet assignment deadlines.
Interpersonal skills: as part of a learning community, you will work collectively and collaboratively in seminars and group presentations.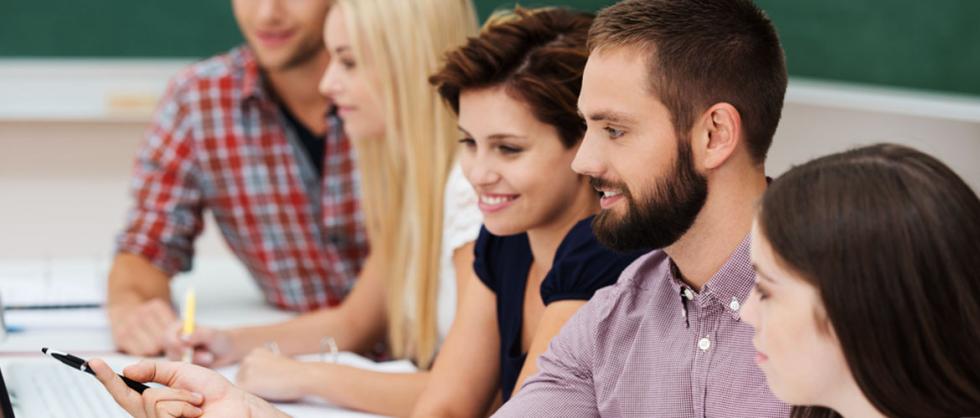 Year one core modules
A History of English Literature from Chaucer to Equiano
A History of English Literature from Blake to Munro
Introduction to Literary Criticism
Myth, Mystery and Metamorphosis: Classical and Biblical traditions in English literature.

Introduction to Imaginative Writing
Year two core modules
Shakespeare and Performance
Romantic Conflicts (1760s-1830s)
The Victorian Experience: Texts and Contexts
Year three core modules
Major Project/Dissertation
Modernism and the City
Assessment
You are assessed by essays, examinations, professional development portfolios, individual and group presentations, and by dissertation.
Special features
The course team organise subject-related away days, such as theatre trips and a tour of Victorian and Elizabethan London. UCP students run their own award-winning Literature Society, which organises a series of guest speakers, workshops, and cultural and social events.
Associated careers
In addition to the most popular choice of teaching, our graduates go on to an extensive variety of careers, including journalism, television, radio, the music industry, arts administration, gallery work, fundraising, personnel work, publishing, librarianship, marketing, local-authority work, publicity, social work, tourism and IT-related industries.
Links with industry/Professional recognition
We have links and working partnerships with various cultural organisations, including Vivacity, Lottery Heritage Fund and the Menagerie Theatre Company, with whom we have organised special events and professional development opportunities. We continue successfully to support students in securing work placements and employment relevant to their career aims, in education, the media and other areas of interest to our students. Peterborough Regional College runs an active recruitment programme to employ UCP graduates, and a number of our former students are now successfully employed as lecturers within the college. We are also in partnership with a local academy which recruits our undergraduates as academic mentors, providing both employment and valuable classroom experience for those interested in teaching careers.
Entry requirements
80 UCAS tariff points.
Required subject(s):
A level English, English Language or Literature at grade C, or a full Access Certificate in a related subject.
GCSEs required:
3 GCSEs at grade C or above in English, Mathematics and Science. Mature applicants who do not qualify by any of these routes are welcome to contact us to discuss admission based on previous qualifications and experience.
Registering for this course could not be easier, just click here and follow the three-step process