Course overview
As with many of our business degrees, the aim of this course is to equip you with a solid foundation in business and management theory so that you can operate effectively within the global economy. You will also have the opportunity to develop a range of practical skills and analytical techniques currently used within a number of business areas.
The wide range of course modules allows you to focus on areas of particular interest or to prepare for specific professional requirements. Close ties with international industry and business ensure that course content is aligned with contemporary business practice.
Key Facts
Faculty

Lord Ashcroft International Business School
Location

University Centre Peterborough
Duration

3 Years Full-Time, 6 Years Part-Time
UCAS Code

N290
Tariff Points

72
Accredited By

Anglia Ruskin University
January starts available
Apply
BSc (Hons) Business Management
When you graduate you will be able to display a real understanding of contemporary issues such as globalisation, sustainability and social and demographic change; demonstrate a sound appreciation of management practice, including human resources, marketing, accounting and finance and information management; and critically analyse strategic commercial behaviour.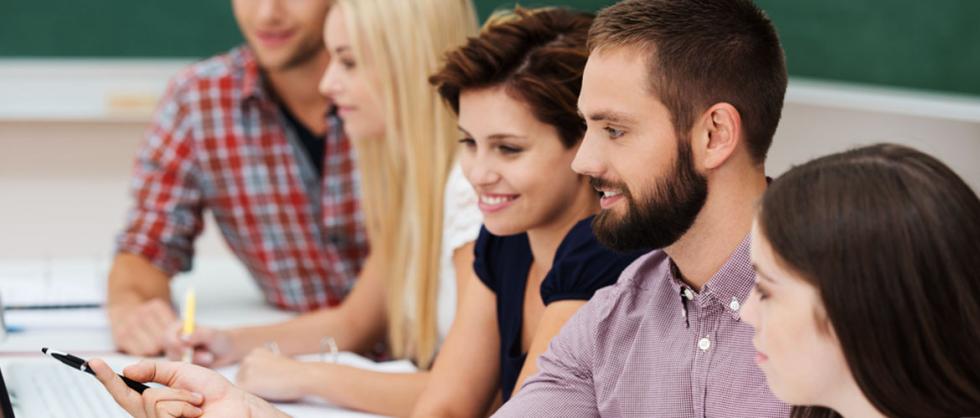 On a more practical level, you will be able to use appropriate IT business applications to support analysis and enhance reporting, utilise appropriate qualitative and quantitative techniques to analyse a range of issues, plan and execute research projects and effectively communicate results at whatever level is appropriate to the audience.
Our course will prepare you for the world of business today. But more importantly, it will develop you intellectually so that you can continue to learn and grow after you graduate, enabling you to succeed within the fast-changing commercial environment.
Year one core modules
Academic Skills
Economics for Managers
Global Business Environment
Introduction to Accounting and Finance
Introduction to Organisations and Management
Principles of Marketing
Statistics for Business and Management
Year two core modules
Business Research Methods
Enterprise and Entrepreneurial Management
Managing Human Resources and Improving Organisational Performance
Project Management
Responsible Business
Strategic Management
Year three core modules
Advanced Strategic Management
Business and Employment Law
Career Management and Employability
Practicing Sustainable Business
Undergraduate Major Project
Assessment
Assessment is via a mix of examination, coursework, essays and other written assignments. Coursework includes problem-solving activities, consultancy projects, presentations, business simulations and individual and group reports.
Associated careers
The course provides an excellent foundation for a career in financial services, marketing, consultancy or general business management.
Links with industry / Professional recognition
Depending on course options taken, graduates may be exempt from certain examinations for some professional bodies. The course brings you into close contact with practitioners and specialists from a wide range of business functions and management within the global economy.
A levels required;
2 A levels in related subjects.
BTEC/Access required;
A BTEC National or a full Access Certificate in a related subject.
GCSEs required;
3 GCSEs at grade C or above in English, Mathematics and Science.

Registering for this course could not be easier, just click here and follow the three-step process