If you are working and supporting children in primary, secondary and special schools, or with learners in further education colleges, the Education pathway of our Professional Studies Foundation Degree is designed for you.
Many of the students on the course are already employed as Teaching Assistants in schools, working alongside a qualified teacher. They support formal learning opportunities for children and young people, and may sometimes take whole classes for sessions or work with children who have a particular need.
This work-focused foundation degree is a combination of practice-based learning and campus-based sessions, which run once a week so that you are able to continue in employment throughout the duration of the course.
The course is designed to improve your personal and professional communication skills, and will increase your knowledge and understanding of how children and young people learn and mature, by developing new ways of working and challenging existing assumptions.
You will learn though lectures, seminars, workshops and guest speakers from the sector. These will provide opportunities for you to discuss, question and challenge.
After graduating you will be able to take a step towards becoming a teacher, progressing in your role as a Teaching Assistant or extending your opportunities within this sector.
The courses at University Centre Peterborough are studied in smaller class sizes compared with other universities, a typical class size is under 30 students.
This qualification is awarded by Bishop Grosseteste University and delivered by University Centre Peterborough.

CORONAVIRUS UPDATE: We acknowledge that the Coronavirus / Covid-19 pandemic has had an impact on the availability of placement opportunities and for some applicants this may affect their ability to fulfil the entry requirement of completing 400 hours of pre-entry experience prior to commencing the course. We would like to reassure applicants that we will take this into consideration when reviewing applications and strongly encourage anyone with concerns that they are currently unable to fulfil the placement entry requirements to still apply for the course, where we can consider your experience on an individual basis.
If you are applying to start in September 2021, you must meet the following entry requirements:
Applicants are required to have gained a minimum of 360 hours work experience (e.g. one year for two days a week) within a early years setting before starting the course. During the course you must participate in a minimum of 12 hours paid or voluntary placement every week during your studies.
Typically, applicants will hold a Level 3 qualification (e.g. CACHE Level 3 Diploma, A-levels, BTEC).
Mature students or students who do not have the above qualifications can contact our admissions team on 01733 214466 or admissions@ucp.ac.uk to discuss equivalent qualifications or relevant work experience.
We recommend you have GCSE English language and mathematics at a minimum of grade C or grade 4.
If English is not your first language you will require a recognised Level 2 English language qualification or an IELTS score of 6.0 (with 5.5 minimum in each skill) or an equivalent English Language qualification.
An enhanced DBS check is required.
EU STUDENTS AND OVERSEAS QUALIFICATIONS
We can accept a wide range of overseas qualifications and use UK NARIC to compare qualifications. For advice about overseas qualification conversion call the Admissions Office on 01733 214466 or email admissions@ucp.ac.uk.
UCAS TARIFF
To find out more about UCAS tariff points and how they work, visit ucas.com/tariff-calculator.
We accept a wide range of qualifications such as A-levels (you must have grades for at least two A-levels), BTEC, Cambridge Technicals, International Baccalaureate (IB), NVQ Level 3, Access to Higher Education and Scottish Advanced Highers.
The tariff points for qualifications can be added and combined together (e.g. A-levels plus BTECs).
The UCAS points for A-level General Studies, AS-levels and the EQP (Extended Project Qualification) are accepted when combined with other full qualifications.
ACCREDITATION OF PRIOR CERTIFICATED LEARNING (APCL) FOR ENTRY
APCL relates to learning completed through an earlier course of study. If you have previously completed a course which is relevant to your proposed course you should make this clear when you apply. For this to be eligible for consideration you must be able to provide certification, which shows your success in a final assessment for that course. Learning must be completed in the last five years or further evidence of updating will be required. Simple participation in a course or an attendance certificate is not sufficient.
EXEMPTIONS BASED ON ACCREDITATION OF PRIOR LEARNING (APL)
We offer students flexibility in their studies, by recognising learning they may have completed elsewhere before they apply. The Accreditation of Prior Learning process ensures that we can take this into account when determining the modules you must study. It is important that you identify any relevant prior learning when you apply. If your previous study specifically relates to modules on the course you wish to undertake we may approve a reduced programme of study, thus shortening the time it takes to obtain your award. Where this relates to learning completed through an earlier course of study, this is called Prior Certificated Learning, and where learning has been achieved through relevant work or experience, this is referred to as Prior Experiential Learning. Claims must be approved before you commence a course.
EXEMPTIONS BASED ON ACCREDITATION OF PRIOR EXPERIENTIAL CERTIFICATED LEARNING (APEL)
It is important to understand that the APEL process does not award academic credit for experience alone, but for learning which can be shown to have been achieved through that experience. Students are required to prepare an individual case for the credit arising from their learning experiences. This normally means that a student receives support in the preparation of a portfolio, which evidences their claimed exemptions for entry. This portfolio of evidence is then submitted for assessment and the possible award of academic credit. Alternative methods of assessment of evidence may be available but needs to be discussed with the Admissions team or Course Leader.
You must take modules worth 120 credits at each level of the course. Each module is worth a specified number of credits.
Year one for full-time students (Level 4)
Tools for Learning (30 credits)
The Individual in Society (30 credits)
Philosophies, Policy and Provision (30 credits)
Collaborative Practice (30 credits)
Year two for full-time students (Level 5)
Supporting Learning (30 credits)
Inclusion (30 credits)
Assessment and Learning (30 credits)
Practitioner Research (30 credits)
A typical 15 credit module is 150 hours which includes 36 hours of tutor led delivery and 114 hours of recommended independent study.  A typical 30 credit module is 300 hours which includes 72 hours of tutor led delivery and 228 hours of recommended independent study.  A full-time student should expect to undertake 30 additional hours per week during term-time.
For details of classification of awards please refer to the Academic Regulations.
For details of progression and module scenarios please refer to the Academic Regulations.
For details of compensation scenarios please refer to the Academic Regulations.
For details of assessment offences please refer to the Academic Regulations.
For details of how we will inform you of changes to modules please refer to page 2 of the terms and conditions.
When studying this course we will timetable your lectures into one afternoon and one evening a week on the same day over two semesters per year (see Duration and delivery for exact details). We are able to offer this convenient timetabling to our students as we are a smaller institution so we can timetable our staff and resources more efficiently.
There are two semesters per year and each semester is up to 15 weeks which includes up to 12 teaching weeks and 3 assessment weeks.
If studying full-time you will be in classes, seminars and tutorials for approximately 7 hours per week and will spend the rest of your time in independent study and extra-curricular activities including work placement if not embedded in your course. We recommend that full-time students allow an additional 30 hours per week for additional study.
The campus is open Monday to Friday throughout the year and you will also have 24/7 access to a virtual learning environment (VLE) with e-books, journals and abstracts plus teaching resources and interactive tools.
Timetables are available at least 6 weeks before registration and you can refer to the academic calendar for examination weeks and resit periods.
The days of the week you study may change each year and in some circumstances one of the full days might have to be split into two half days, but we aim to keep these as full days where possible.
Throughout the duration of your course you will be assessed by the following methods:
Year one for full-time students (Level 4)
75%     Coursework
25%     Practicals
Year two for full-time students (Level 5)
75%     Coursework
25%     Practicals
We will provide, by the beginning of the first week of each semester, a current module guide with all the information you need for each module, including details of assessment tasks, the deadlines for these tasks, the required format and any relevant guidance.
Formative assessment opportunities are written into all module plans to provide students with on-going feedback.  End of semester assessments will have formative opportunities in weeks 9 or 10 of the semester.  In addition revision sessions will be held in week 12.
When a student has achieved 120 credits at level 4 and 120 credits at level 5 they become eligible for a foundation. The award classification is determined by calculating the credit weighted arithmetic mean of the module results for all modules at level 5. The following classifications are determined by the above calculation:
70%+         Distinction
60-69%     Merit
40-59%     Pass
0-39%       Fail
A student who has achieved FdA Professional Studies (Education) may choose to apply for the level 6 BA (Hons) Education Studies Top-up course as a new student in order to achieve a second qualification. On achievement of 120 credits at level 6, their final BA (Hons) degree classification will be by calculating the credit weighted arithmetic mean of the module results for all modules at level 6 only.
Applicants must be working in or have access to a professional environment working with children (paid or voluntary) and must commit to working a minimum of 12 hours paid or voluntary placement every week during your studies.
After successful completion of the FdA Professional Studies (Early Childhood), you have the opportunity to progress to the BA (Hons) Education Studies (Top-up) course at University Centre Peterborough or BA (Hons) Professional Studies or BA (Hons) Primary Teaching Studies with QTS at Bishop Grosseteste University to obtain a full honours degree.
The course can lead to a broad range of future careers with a focus upon children and families.
Just some of the future careers for graduates after completing the course include:
HLTA (Higher Level Teaching Assistant)
Teacher
Education Management
Special Needs Coordinator
Family Support Worker
Education Welfare Officer
Social Worker
Learning Mentor
Note that some careers may require further study or experience beyond the Foundation Degree.
The course leader is Karen Fell.

When you have chosen a course to study at University Centre Peterborough, your next step is to make an application.
All FULL-TIME APPLICATIONS must be made to UCAS via a web-based tracker system – www.ucas.com (the institution code for University Centre Peterborough is P56).
All PART-TIME APPLICATIONS can be submitted directly to University Centre Peterborough. You can download and complete the following form then email to admissions@ucp.ac.uk, or send it through the post, or visit us in person.
Before you apply, please check that you meet the entry requirement which is listed on the course information pages.
If you have any questions about making an application contact the Admissions Office on 01733 214466 or email admissions@ucp.ac.uk.
If you are currently studying
University Centre Peterborough are committed to supporting all of our applicants who are currently studying A-level, BTEC, Access to HE or other qualifications. We want everyone achieve the best possible outcomes and we will support applicants in the coming months so they are not disadvantaged in any way due to recent changes in exams and grading. All applicants should continue to work hard as this will help teachers assess your ability and help prepare you before starting your higher education or degree course.
When to apply
We advise you to make an application for your chosen course as soon as possible to secure your place. We will process your application within 1 to 5 working days so you know if you have been successful and received an offer.
The following timeline is for applications to start a course in September 2021.
FIRST UCAS DEADLINE
Applications for the majority of courses will be made by 6pm on 29th January 2021 (previously 15th January 2021).
If you have not made your application by this date you can still apply to University Centre Peterborough at any time afterwards.
UCAS EXTRA
If you missed the first UCAS deadline, you can still apply through UCAS Extra from Thursday 25th February to Sunday 4th July 2021.
This also gives you the opportunity to add University Centre Peterborough as an additional choice if you have used all five choices and are not holding any offers.
UCAS CLEARING
From Monday 5th July 2021 you can apply via UCAS through Clearing.
Clearing is for those who have not yet applied or students who have waited until they have received their grades. However, you do not need to wait until you receive your grades before applying through Clearing.
If you have applied and been accepted at another university, you still have the opportunity to change to study at University Centre Peterborough.
If you don't get the grades you expected, don't panic. Just contact us during Clearing and we can usually confirm your place very quickly. We are used to helping students at this time of year.
Types of offer
When you make an application, you will receive one of the following offers:
CONDITIONAL OFFER: You will have to meet certain conditions before the start of the course (such as achieving your exams with a certain grade). We will specify these conditions when making you an offer. When you achieve these grades your place will then be confirmed.
UNCONDITIONAL OFFER: You already meet the entry requirements for the course (i.e. you have achieved the grades already) and we are happy to offer you a place without conditions.
DECLINE: Unfortunately, we are not able to offer you a place at this time. We will advise you why you were unsuccessful on this occasion and we can give you advice on alternative courses for progression.
Applicant days
We will be holding an Applicant Day for new students on Saturday 20th March 2021.
This invitation only event is available to students who are holding a Conditional Offer or Unconditional Offer. It will give you the opportunity to meet other students, academic staff and participate in subject sessions to help prepare you before starting in September 2021.
If you are still deciding on where to study then this day can be a great chance to see if studying with us is right for you.
Advice Sessions and Open Days
If you would like help with your application, more information about student finances or have any questions, then you are welcome to book onto one of our regular Advice Sessions where you can speak to a member of staff for help and advice.
During our Open Days we run a series of talks on a variety of topics including applications and student finance.
For dates and times of the latest Advice Sessions and Open Days visit www.ucp.ac.uk/events.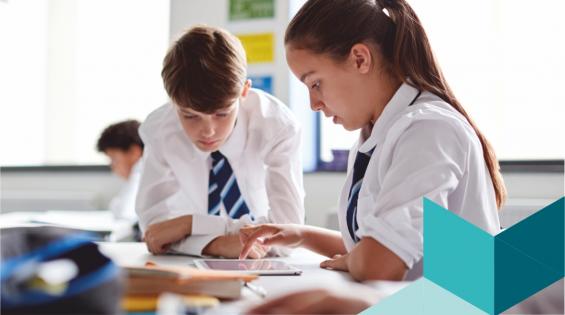 Key Facts
Validated by:

Bishop Grosseteste University
---
Location

Stamford Campus
---
Duration and Delivery

Full-time 2 years (1 afternoon and evening a week on the same day over two semesters per year)
---
Start Date

September 2021
---
Tuition fees

The tuition fees for full-time undergraduate students starting in 2021/22 will be £6,935 per year, which is lower compared with many other universities.

There may be additional costs for this course which are not covered by the tuition fee.
---
Additional Notes

Click here for terms and conditions 2021/22 including our complaints policy.
---
Course enquiry
FdA Professional Studies (Education)