The aim of this course is to give you the dance technique you will require to sustain a professional career in the performing arts industry. There is an intensive mix of studio practice, supported by research, professional dance workshops, external lectures, guest speakers, dance agency workshops and performances.
The course places the industry at its core, giving you regular opportunities to work alongside artists for dance videos, national competitions, TV work and community dance, all of which will give you a real-life insight into the demands and reality of the dance industry.
This course is ran by our partners Addict Dance Studios based in Leicester. Addict Dance Academy has ten professional standard dance studios, two classrooms, changing facilities and a student common room. There are also strong links with local theatres for external practice.
Your technique classes will be taught by professional dancers and choreographers with extensive experience of the industry and who are currently active working with Rita Ora, Cheryl Cole, Mariah Carey, as well as on The Voice, X Factor and extensively in the West End. You will develop yourself outside of the studio by creating a professional profile and dance reel ready for your auditions and for networking with agencies. You will prepare your body, mind and thinking for your auditions and chosen career paths and refine your skills in all dance genres.
Assessments will be conducted through real-life experiences with professional choreographers and employers, as well as performances, workshops, mixed media portfolios, presentations and reflective writing. Your technique and background knowledge of each dance style will be rigorously examined by your teachers and together you will refine your skills and knowledge in commercial, ballet, tap, musical theatre, jazz, contemporary, cabaret and singing.
Alongside your assessed work, additional vocational classes will be made available in related transferable skills. The classes will enhance your vocational training to prepare you for work in the industry or to help prepare you for further top-up study.
If you are applying to start in September 2021, you must meet the following entry requirements:
80 UCAS points with prior knowledge and skills in performing arts:
A-levels (CDD or BB)
BTEC (MMP)
Cambridge Technicals (MMP)
For more information about this course and to apply, please contact Addict Dance Studios on 0116 319 2490, info@addictdanceacademy.co.uk or visit www.addictdanceacademy.co.uk.
Mature students or students who do not have the above qualifications can contact Addict Dance Studios to discuss equivalent qualifications or relevant work experience.
You must have GCSE English language and mathematics at a minimum of grade C or grade 4.
If English is not your first language you will require a recognised Level 2 English language qualification or an IELTS score of 6.0 (with 5.5 minimum in each skill) or an equivalent English Language qualification.
An interview and audition will also be required, which will include a commercial, jazz and ballet class, a singing demonstration and a physical assessment.
EU STUDENTS AND OVERSEAS QUALIFICATIONS
We can accept a wide range of overseas qualifications and use UK NARIC to compare qualifications. For advice about overseas qualification conversion call Addict Dance Studios on 0116 319 2490 or email info@addictdanceacademy.co.uk.
UCAS TARIFF
To find out more about UCAS tariff points and how they work, visit ucas.com/tariff-calculator.
We accept a wide range of qualifications such as A-levels (you must have grades for at least two A-levels), BTEC, Cambridge Technicals, International Baccalaureate (IB), NVQ Level 3, Access to Higher Education and Scottish Advanced Highers.
The tariff points for qualifications can be added and combined together (e.g. A-levels plus BTECs).
The UCAS points for A-level General Studies, AS-levels and the EQP (Extended Project Qualification) are accepted when combined with other full qualifications.
ACCREDITATION OF PRIOR CERTIFICATED LEARNING (APCL) FOR ENTRY
APCL relates to learning completed through an earlier course of study. If you have previously completed a course which is relevant to your proposed course you should make this clear when you apply. For this to be eligible for consideration you must be able to provide certification, which shows your success in a final assessment for that course. Learning must be completed in the last five years or further evidence of updating will be required. Simple participation in a course or an attendance certificate is not sufficient.
EXEMPTIONS BASED ON ACCREDITATION OF PRIOR LEARNING (APL)
We offer students flexibility in their studies, by recognising learning they may have completed elsewhere before they apply. The Accreditation of Prior Learning process ensures that we can take this into account when determining the modules you must study. It is important that you identify any relevant prior learning when you apply. If your previous study specifically relates to modules on the course you wish to undertake we may approve a reduced programme of study, thus shortening the time it takes to obtain your award. Where this relates to learning completed through an earlier course of study, this is called Prior Certificated Learning, and where learning has been achieved through relevant work or experience, this is referred to as Prior Experiential Learning. Claims must be approved before you commence a course.
EXEMPTIONS BASED ON ACCREDITATION OF PRIOR EXPERIENTIAL CERTIFICATED LEARNING (APEL)
It is important to understand that the APEL process does not award academic credit for experience alone, but for learning which can be shown to have been achieved through that experience. Students are required to prepare an individual case for the credit arising from their learning experiences. This normally means that a student receives support in the preparation of a portfolio, which evidences their claimed exemptions for entry. This portfolio of evidence is then submitted for assessment and the possible award of academic credit. Alternative methods of assessment of evidence may be available but needs to be discussed with the Admissions team or Course Leader.
You must take modules worth 120 credits at each level of the course. Each module is worth a specified number of credits.
Year one for full-time students (Level 4)
The Performing Arts Industry (Pearson Set) (15 credits)
Professional Development (15 credits)
Jazz Dance 1 (15 credits)
Ballet 1 (15 credits)
Contemporary Dance 1 (15 credits)
Commercial Dance 1 (15 credits)
Tap 1 (15 credits)
Dance for Camera (15 credits)
Year two for full-time students (Level 5)
Creative Research (Pearson-Set) (30 credits)
Working in the Performing Arts Industry (15 credits)
Jazz Dance 2 (15 credits)
Ballet 2 (15 credits)
Contemporary Dance 2 (15 credits)
Commercial Dance 2 (15 credits)
Dance for Musical Theatre (15 credits)
A typical 15 credit module is 150 hours which includes 36 hours of tutor led delivery and 114 hours of recommended independent study.  A typical 30 credit module is 300 hours which includes 72 hours of tutor led delivery and 228 hours of recommended independent study.  A full-time student should expect to undertake 30 additional hours per week during term-time.
For details of progression and module scenarios please refer to the Academic Regulations.
For details of assessment offences please refer to Academic Offence Policy.
For details of how we will inform you of changes to modules please refer to page 2 of the terms and conditions.
When studying this course we will timetable your lectures into a full weeks timetable to include lecturers and seminars, independent study and practice / rehearsals.
Timetables are available at least 6 weeks before registration and you can refer to the academic calendar for examination weeks and resit periods.
Throughout the duration of your course you will be assessed by the following methods:
Year one for full-time students (Level 4)
100%     Coursework (this will consist of performances, workshops, mixed media portfolios, presentations and reflective writing)
Year two for full-time students (Level 5)
100%     Coursework (this will consist of performances, workshops, mixed media portfolios, presentations and reflective writing)
We will provide, by the beginning of the first week of each semester, a current module handbook with all the information you need for each module, including details of assessment tasks, the deadlines for these tasks, the required format and any relevant guidance.
You will work on exhibition performance with industry professionals, experience a real-life studio environment, where communication, production working and deadline mirror industry practice. You will develop soft skills in team management and production, whilst gaining a professional outlook to your career.
You will perform in the showcase at the end of the year, where by you will have the opportunity to demonstrate your physical skills to potential agents, as well as having the opportunity to network with them after your show. Throughout the year, you will be required to audition for external projects with potential employers.
Former graduates have successfully gained employment in the dance industry on the West End, on cruise ships, at Disneyland Paris, on European tours with artists such as Stefflon Don, and as freelance dancers and teachers and professional singers in LA.
You could also top-up to a full degree at university with a further one year of study.
For more information about this course and to apply, please contact Addict Dance Studios on 0116 319 2490, info@addictdanceacademy.co.uk or visit www.addictdanceacademy.co.uk.
Before you apply, please check that you meet the entry requirement which is listed on the course information pages.
If you are currently studying
University Centre Peterborough are committed to supporting all of our applicants who are currently studying A-level, BTEC, Access to HE or other qualifications. We want everyone achieve the best possible outcomes and we will support applicants in the coming months so they are not disadvantaged in any way due to recent changes in exams and grading. All applicants should continue to work hard as this will help teachers assess your ability and help prepare you before starting your higher education or degree course.
When to apply
We advise you to make an application for your chosen course as soon as possible to secure your place. We will process your application within 1 to 5 working days so you know if you have been successful and received an offer.
Types of offer
When you make an application, you will receive one of the following offers:
CONDITIONAL OFFER: You will have to meet certain conditions before the start of the course (such as achieving your exams with a certain grade). We will specify these conditions when making you an offer. When you achieve these grades your place will then be confirmed.
UNCONDITIONAL OFFER: You already meet the entry requirements for the course (i.e. you have achieved the grades already) and we are happy to offer you a place without conditions.
DECLINE: Unfortunately, we are not able to offer you a place at this time. We will advise you why you were unsuccessful on this occasion and we can give you advice on alternative courses for progression.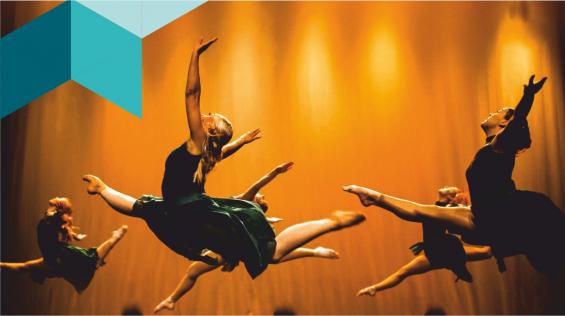 Key Facts
Validated by:

Pearson Edexcel
---
Location

Addict Dance Studios, Leicester
---
Duration and Delivery

Full-time 2 years
---
Start Date

September 2022
---
Tuition fees

The tuition fees for full-time undergraduate students starting in 2021/22 will be:

HND Full-time: £6,500 per year

There may be additional costs for this course which are not covered by the tuition fee.
---
Additional Notes

Click here for terms and conditions 2021/22 including our complaints policy.
---
Course enquiry
HND Performing Arts (Dance)