This two-year part-time postgraduate programme in Human Resource Management has been designed to meet the requirements of CIPD's advanced level qualifications.
The qualification is the foremost award in the field of human resource management and is held by many UK and international HR directors.
This programme is ideal for those aspiring to become effective HR practitioners - whether working as managers or consultants in generalist or specialist roles. It will allow you to develop your understanding of organisations and the changing external context in which HR operates.
Using critical analysis, self- reflection and problem solving techniques, you will learn how to develop and implement creative and strategic HR solutions that drive organisational performance.
The CIPD is the primary professional body in the UK for those involved in the management and development of people. The postgraduate diploma in Human Resource Management is designed to equip students with the knowledge and skills required of today's human resource practitioners.
Our programme is accredited by the CIPD and designed to be academically rigorous whilst maintaining a focus on the skills and knowledge you need for a successful career in human resource management.
The courses at University Centre Peterborough are studied in smaller class sizes compared with other universities, a typical class size is under 30 students.
We timetable lecturers for the course on one day a week in the afternoon and evening so you can fit around your current employment.
Study alongside fellow HR professionals to share knowledge and experience.
Core modules will focus on your own working environment and be relevant to your current employment.
This qualification is directly aligned with the requirements of CIPDs professional membership and successful completion will allow you to become an accredited member.
Applicants must have completed any of the following qualifications with relevant industry experience:
A relevant degree from a UK university
CIPD Level 5 in Human Resource Management
A foundation or intermediate HR award accredited by CIPD
Students who do not qualify by any of these qualifications should call 01733 214466 or email admissions@ucp.ac.uk to discuss equivalent qualifications or relevant work experience.
If English is not your first language you will require IELTS score of 6.5 (with 5.5 minimum in each skill) or an equivalent English Language qualification.
A face to face interview is usually required before an offer can be made.
ACCREDITATION OF PRIOR CERTIFICATED LEARNING (APCL) FOR ENTRY
APCL relates to learning completed through an earlier course of study. If you have previously completed a course which is relevant to your proposed course you should make this clear when you apply. For this to be eligible for consideration you must be able to provide certification, which shows your success in a final assessment for that course. Learning must be completed in the last five years or further evidence of updating will be required. Simple participation in a course or an attendance certificate is not sufficient.
EXEMPTIONS BASED ON ACCREDITATION OF PRIOR LEARNING (APL)
UCP offers students flexibility in their studies, by recognising learning they may have completed elsewhere before they apply. The Accreditation of Prior Learning processes ensure that we can take this into account when determining the modules you must study. It is important that you should identify any relevant prior learning when you apply.  If your previous study specifically relates to modules on the course you wish to undertake we may approve a reduced programme of study, thus shortening the time it takes to obtain your award. Where this relates to learning completed through an earlier course of study, this is called Prior Certificated Learning, and where learning has been achieved through relevant work or experience, this is referred to as Prior Experiential Learning. Claims must be approved before you commence a course.
EXEMPTIONS BASED ON ACCREDITATION OF PRIOR EXPERIENTIAL CERTIFICATED LEARNING (APEL)
It is important to understand that the APEL process does not award academic credit for experience alone, but for learning which can be shown to have been achieved through that experience. Students are required to prepare an individual case for the credit arising from their learning experiences. This normally means that a student receives support in the preparation of a portfolio, in which their claim is justified in detail and is supported by relevant evidence. This portfolio of evidence is then submitted for assessment and the possible award of academic credit. Alternative methods of assessment of evidence may be available but needs to be discussed with the Admissions team or Course Leader.
If you have any questions about entry requirements contact the Admissions Office on 01733 214466 or email admissions@ucp.ac.uk.
You must take modules worth 120 credits at each level of the course. Each module is worth a specified number of credits.
Year one for part-time students (Level 7)
Human Resource Management in Context (15 credits)
Resourcing and Talent Management (15 credits)
Leading, Managing and Developing People (15 credits)
Business Skills (15 credits)
Final year for part-time students (Level 7)
Designing, Delivering and Evaluating Learning and Development Provision (15 credits)
Employment Law (15 credits)
Investigating a Business Issue from a Human Resources Perspective (15 credits)
Managing Employee Relations (15 credits)
Click here for more information about each of the core modules.
A typical 15 credit module is 150 hours includes 36 hours of tutor led delivery and 114 hours of recommended independent study.  A typical 30 credit module is 300 hours includes 72 hours of tutor led delivery and 228 hours of recommended independent study.  A full-time student should expect to undertake 38 additional hours per week during term-time.
When studying this course at University Centre Peterborough, we will timetable your lectures as one day a week in the afternoon and evening over two semesters per year.
Each semester is up to 15 weeks which includes 12 teaching weeks and 3 assessment weeks. If studying full-time you will be in classes, seminars and tutorials for approximately 15 hours per week and will spend the rest of your time in independent study and extra-curricular activities.
We recommend that full-time students allow up to an additional 40 hours per week for additional study. The campus is open Monday to Friday throughout the whole year and open late until 9.00pm from Monday to Thursday during term time. You also have 24/7 access to online resources from Anglia Ruskin University.
Timetables are available at least one month before enrolment and you can refer to the academic calendar for examination weeks and resit periods. Note that the days of the week you study may change each year and in some circumstances one of the full days might have to be split into two half days, but we aim to keep these as full days where possible.
Throughout the duration of your course you will be assessed by the following methods:
Coursework
Essays
Reports
Case study analysis
Presentation/oral assessment
Work based assessment
Written assessment
Written examination
We will provide, by the beginning of the first week of each semester, a current module guide with all the information you need for each module, including details of assessment tasks, the deadlines for these tasks, the required format and any relevant guidance.
A formative assessment workshop is written into all module plans and usually take place in weeks 9 or 10 of the semester.  Each course includes a summative feedback session where marked work is returned.
If a student is eligible for a Postgraduate Diploma, the award classification is determined by calculating the credit weighted arithmetic mean of the module results for all level 7
modules. The following classifications are determined by the above calculation:
70%+         Distinction
60-69%     Merit
40-59%     Pass
0-39%       Fail
Grades are reported to CIPD and guidance will be provided to students who wish to pursue this accreditation.
This course is designed to give you the skills and professional development to significantly advance in your HR career. Previous graduates have been promoted to senior roles within their existing organisation as well as moving to senior roles in other companies. It is expected that most senior HR roles will require this sought-after qualification.
Most organisations recognise the value of this qualification in helping to improve their recruitment, retention and engagement practices. There are clear benefits and financial savings achieved, with fewer legal hearings through improved compliance practices.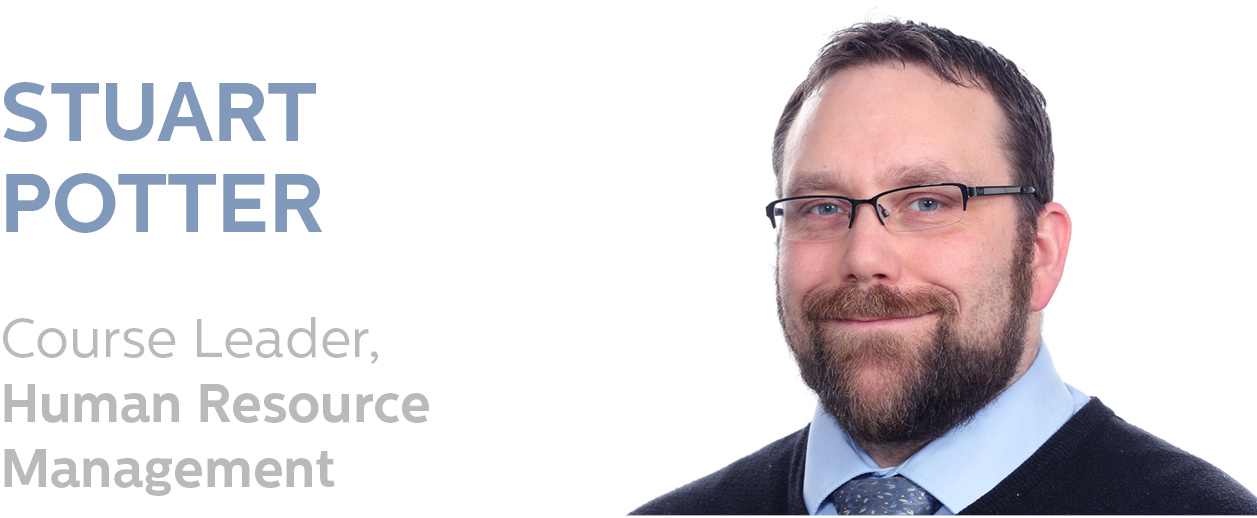 I am the Course Leader for the Postgraduate Diploma in Human Resource Management at University Centre Peterborough.  I have been involved in teaching and course management since 2011 across a range of organisations. I have specialised on the delivery of management programmes and have been responsible for designing national programmes on behalf of government departments as well as in partnership with many large universities. I have been at University Centre Peterborough since 2013 and in that time have delivered on a range of modules across the Accounting and Finance degree, Business Management degree as well as the Postgraduate Diploma in Human Resource Management.
My professional experience is varied but is focused within marketing, business development and change management. I have held roles in marketing management and development, from junior management to senior board level.
My most recent role was as a development director for a leadership charity and think-tank, where I was responsible for the marketing, website development, online learning and business development as well as leading on the development of a range of national management programmes. The main focus of my role was to develop the income generation for the charity, however I was also responsible for the development and management of a range of training and development programmes. I have worked with a range of industry professionals and experts (including university staff, government officials and professionals) to develop relevant industry programmes as well as ensure the quality of delivery and assessment was maintained to the standards expected by all partners. This experience has helped me to develop and run some very successful and well-received qualifications here at University Centre Peterborough.
In addition to the roles above, I have also worked for a number of organisations including the RNIB, Association of Colleges (AoC) and within the education sector in various other roles. I still do consultancy work for charities outside of my work for University Centre Peterborough and I am still using my industry contacts to help us develop our programmes and career opportunities for our students.

Qualifications
PhD - Thesis topic: Effects of power / responsibility disparity in organisations, University of Lincoln (currently completing)
MEd Leadership & Management, Open University
MSc Marketing, University of Glamorgan
Postgraduate Diploma in Marketing, Chartered Institute of Marketing
Advanced Certificate in Marketing (Level 5), Chartered Institute of Marketing
Postgraduate Statistics and Social Research Methods (30 MCat module), Open University
Diploma in Education and Teaching (Level 5), City & Guilds
BSc (Hons) Biopsychology, University of Southampton
When you have chosen a course to study at University Centre Peterborough, your next step is to make an application.
All part-time and postgraduate applications can be directly to University Centre Peterborough. Contact the Admissions Office on 01733 214466 or email admissions@ucp.ac.uk to start your application.
If you only wish to apply to University Centre Peterborough and already have the entry requirements, you can also apply directly to us by downloading and completing the following form.
Before you apply, please check that you meet the entry requirement which is listed on the course information pages.
WHEN TO APPLY
For all applications, we advise you to make an application for your chosen course as soon as possible to secure your place. We will process your application within 1 to 5 working days so you know if you have a successfully received an unconditional or conditional offer. We are available to help you through every step of the way.
First UCAS deadline
Applications for the majority of courses will be made by 6.00pm on Tuesday 15th January 2019.
UCAS Extra
If you missed the first UCAS deadline, you can still apply through UCAS Extra from Monday 25th February to Thursday 4th July 2019. This also gives you the opportunity to add UCP as an additional choice if you have used all five choices and are not holding any offers.
Clearing
From Friday 5th July 2019 you can apply via UCAS through Clearing.
This is open to those who have not yet applied or students who have waited until they have received their grades. However, you do not need to wait until you receive your grades before applying through Clearing.
If you have applied and been accepted at another university, you still have the opportunity to change to study at University Centre Peterborough.
WHAT IF I DON'T GET THE GRADES I EXPECTED?
Don't panic. If you have done better or worse than you expected, contact University Centre Peterborough during Clearing and we will let you know very quickly. During this time of year we have additional staff so you can speak to admissions and academic staff who can advise if you can be accepted on a degree. We are used to helping hundreds of students at this time of year so you can feel assured that you receive the best advice and support.
If you have any questions about making an application contact the Admissions Office on 01733 214466 or email admissions@ucp.ac.uk.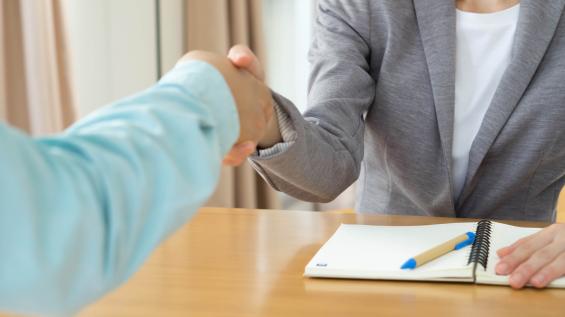 Key Facts
Accredited by:

Anglia Ruskin University
---
Location

University Centre Peterborough
---
Duration and Delivery

2 years part-time 
(1 day a week in the afternoon and evening over two semesters per year)
---
Start Date

w/c 16th September 2019
---
Tuition fees

The tuition fees for UK and EU students starting in 2019/20 will be £3,550 per year for this part-time postgraduate qualification.

There may be additional costs for this course which are not covered by the tuition fee.
---
Additional Notes

Click here for terms and conditions 2019/20 including our complaints policy.
---
Register your interest
Postgraduate Diploma in Human Resource Management