Course overview
What sets this course apart is its flexibility. It is ideal if you're looking for a wide range of computing skills – from web design and computer programming to database management and user support – especially if you're uncertain which area of computing you are best suited to. The course contains a number of modules designed to encourage your professional growth and personal development. During your studies, you will be encouraged to acquire key practical skills to help you build a broad-based knowledge of computing. This will allow you to make informed choices when developing specialist in-depth knowledge in your preferred areas.
Key Facts
Faculty

Science & Technology
Location

University Centre Peterborough
Duration

3 Years
UCAS Code

GG45
Tariff Points

64
Accredited By

Anglia Ruskin University
Part-time study and January start available
Apply
BSc (Hons) Computing and Information Systems
The specific aims of this course are:
To gain an in-depth knowledge and understanding of the concepts of computing and information systems.
To apply the methods and principles of this course in the analysis, design, and implementation of solutions in a range of application domains.
To provide you with the range of transferable skills needed to cope with a rapidly changing industry.
To apply a systematic, creative and flexible approach to problem-solving.
To develop your knowledge and skills relevant to working as a member of a project team.
To develop your awareness of professional and ethical aspects of the IT industry.
To understand, critically appraise and contribute to research in the information systems domain.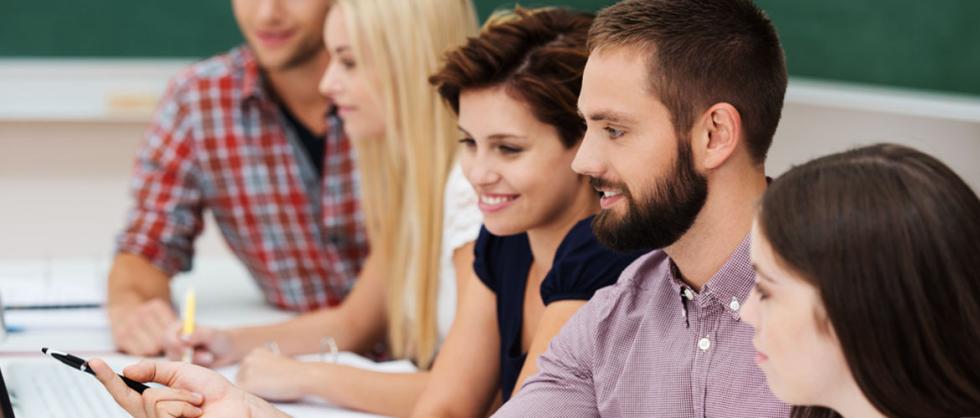 Year One core modules
Programming Concepts
Computer Architecture and Networking
User Interface Development
Systems Design and Development
Digital Asset Development
Maths for Computing
Year Two optional modules
OO Programming Development
Design Patterns for Software Engineering
Data Driven Web
The Mobile Web
Networking Essentials
Networking and Infrastructure Management
Management of IT
Principles of Digital Security
Year Three optional modules
A.I. Programming
Mobile Application Development
Embedded Software Engineering
Network Scaling
Connecting the Network
Big Data and Content Management
Computer Based Learning Environments
Team-Based Development
Major Project (core but your own topic)
Assessment
Assessment is via a mix of assignments, presentations, class and laboratory-based tests, case studies, group project work and the Major Project. These develop your abilities to solve problems (both on your own and as part of a team), to communicate effectively, and to be self-motivated.
Links with industry and professional recognition
The course works closely with local employers such as CompareTheMarket, ADP and Free Thinking Design. This provides opportunities for student placements and ensures module content is current and relevant. Guest speakers offer an insight into current practices and issues in our industry.
Some employers offer our students paid summer placements and projects mostly in software and web development. Students and staff also take part in the Global Day of Code and Agile Peterborough, with regular sessions for meeting professionals and developing agile working practices.
Each year, we bring back recent graduates to advise our students on starting a career. Our employment record is excellent. For example, over 70% of graduates in 2013 had jobs in IT by the September graduation ceremony. The Major Project is your chance to develop expertise in a specific subject of your choice, which you can use at interviews and show to professionals from the city at our annual exhibition of 3rd Year project work.
Associated careers
With the combination of excellent practical and academic preparation our course provides, graduates are well placed to take advantage of employment opportunities for a wide range of computer-related careers or further study. Each year we have some students that go on to teach computing from primary to university. Typical careers begin with local firms such as CompareTheMarket, ADP, Anglian Water, Activ8IT and PS Financials and graduate schemes such as Travis Perkins.
A levels required;
2 A levels in related subjects.
BTEC/Access required;
A BTEC National or a Merit level Access Certificate in a related subject.
GCSEs required;
3 GCSEs at grade C or above in English, Mathematics and Science.
Registering for this course could not be easier, just click here and follow the three-step process