This course will commence in September 2018 and all applications will be for the 2018/19 academic year. We are not recruiting for this course in September 2017..
Course Overview
The construction industry is vital to the UK economy and around ten percent of the workforce is employed in this industry. It includes a wide range of opportunities for skilled people. This makes construction management not only a highly relevant course of study but also potentially a very rewarding one.
The course aims to develop your knowledge of building technology principles and your ability to communicate through a range of processes. It will also enable you to demonstrate your understanding of how managers have influenced building processes in a historical economic context. The course will give you a sense of enquiry and reflective self-analysis to serve as a basis for continued professional development. It will enable you to interpret and synthesise information from a range of sources thus demonstrating a capacity for conceptual, critical and independent thinking, using appropriate methodology and techniques.
Key Facts
Faculty

Science & Technology
Location

University Centre Peterborough
Duration

2 years full-time, 3-4 years part-time,
UCAS Code

5K36
Tariff Points

Top up from a HNC/D in Construction
Accredited By

Anglia Ruskin University
January 2019 start available
Apply
BSc (Hons) Construction Management Top-up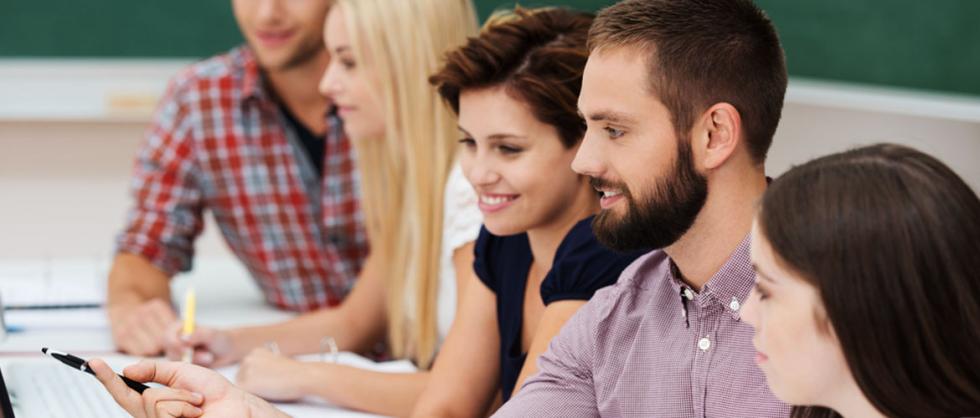 Level 5 core modules
Project Administration
Construction Resource Management
Measurement
Advanced Construction Technology
Analysis and Control of Production Costs
Environmental Building Performance
Level 6 core modules
Construction Technology and Innovation
Project Evaluation and Development
The Strategic Construction Entrepreneur
Environmental Management for the Construction Industry
Project Management
Running a Construction Business
Major Project
Associated Careers
The construction industry offers a particularly fast-paced environment, one that is continually changing in response to economic and competitive pressures. Industry professionals need to be able to adapt and evolve to keep pace with changing technologies and methods. The course will prepare you for the construction environment, ensuring you have the knowledge and skills to succeed within it.
Once you have completed this course, you could go on to a career in the construction industry either in a professional, managerial, or technical capacity in construction management, quantity surveying, building surveying, estate management. You may also apply to join a professional body membership, such as the Chartered Institute of Building (CIOB) or the Chartered Institute of Architectural Technologies (CIAT).
Assessment
Assessment is via a mix of examination, project work, presentations, role play, case studies, reports and workplace assessment.
Entry Requirements
You'll need to have completed a recognised Higher National Certificate/Diploma or FdSc in Construction.
Plus GCSE Grade C or above in English, Maths and Science.
Registering for this course could not be easier, just click here and follow the three-step process