We have consulted widely with prospective employers on the content and design of this completely revised programme to ensure that the skills students are learning are industry-standard.
The first year of the course provides the student with a grounding in a variety of business disciplines, which underpin later learning. In years two and three the student has a choice of optional modules, providing the opportunity to tailor their degree. In the final year 30 credit Major Project on a topic of the student's choice allows for further individual specialisation.
Teaching staff have strong professional profiles, and our close partnerships with local businesses allow us to draw on their expertise and resources for both input and assessment.
Case studies will be used for the learner to apply higher level intellectual skills in their analysis and problem solving, and in some cases to justify and reflect upon their business decisions and strategies to a panel of academic and industry "experts" in a 'Dragon's Den' style scenario, or a group presentation made in the form of a pitch to senior management. 
Students will be encouraged to be active learners whose knowledge and understanding is gained through a positive relationship with academic staff, who will act as mentors, rather than 'lecturers'. The involvement of industry specialists will also be crucial, and again they will not be seen purely as 'guest lecturers', but as part of the university community.
The courses at University Centre Peterborough are studied in smaller class sizes compared with other universities, a typical class size is under 30 students.
You will gain understanding of contemporary issues such as globalisation, sustainability and social change.
Develop key employability skills such as communication, presentation, influencing and negotiation to improve careers prospects.
This course is strongly related to industry practice and the development of appropriate business and transferable inter-personal skills that are specifically in demand by employers.
Please contact us 01733 214466 or email admissions@ucp.ac.uk for the latest UCAS tariff during Clearing. For details about Clearing please visit www.ucp.ac.uk/clearing-2019.
We accept UCAS points with the following qualifications:
A-levels
BTEC Level 3 National Diploma
Cambridge Technicals Level 3
IB Diploma
Access to HE
Students who do not qualify by any of these qualifications should call 01733 214466 or email admissions@ucp.ac.uk to discuss equivalent qualifications or relevant work experience.
You must have GCSEs English and Mathematics at grade C or above or grade 4 or above.
We accept A-level General Studies and AS-levels when combined with other full qualifications.
If English is not your first language you will require IELTS score of 6.0 (with 5.5 minimum in each skill) or an equivalent English Language  qualification.
ACCREDITATION OF PRIOR CERTIFICATED LEARNING (APCL) FOR ENTRY
APCL relates to learning completed through an earlier course of study. If you have previously completed a course which is relevant to your proposed course you should make this clear when you apply. For this to be eligible for consideration you must be able to provide certification, which shows your success in a final assessment for that course. Learning must be completed in the last five years or further evidence of updating will be required. Simple participation in a course or an attendance certificate is not sufficient.
EXEMPTIONS BASED ON ACCREDITATION OF PRIOR LEARNING (APL)
UCP offers students flexibility in their studies, by recognising learning they may have completed elsewhere before they apply. The Accreditation of Prior Learning processes ensure that we can take this into account when determining the modules you must study. It is important that you should identify any relevant prior learning when you apply.  If your previous study specifically relates to modules on the course you wish to undertake we may approve a reduced programme of study, thus shortening the time it takes to obtain your award. Where this relates to learning completed through an earlier course of study, this is called Prior Certificated Learning, and where learning has been achieved through relevant work or experience, this is referred to as Prior Experiential Learning. Claims must be approved before you commence a course.
EXEMPTIONS BASED ON ACCREDITATION OF PRIOR EXPERIENTIAL CERTIFICATED LEARNING (APEL)
It is important to understand that the APEL process does not award academic credit for experience alone, but for learning which can be shown to have been achieved through that experience. Students are required to prepare an individual case for the credit arising from their learning experiences. This normally means that a student receives support in the preparation of a portfolio, in which their claim is justified in detail and is supported by relevant evidence. This portfolio of evidence is then submitted for assessment and the possible award of academic credit. Alternative methods of assessment of evidence may be available but needs to be discussed with the Admissions team or Course Leader.
If you have any questions about entry requirements contact the Admissions Office on 01733 214466 or email admissions@ucp.ac.uk.
You must take modules worth 120 credits at each level of the course. Each module is worth a specified number of credits.
Year one for full-time students (Level 4)
Academic and Business Skills (15 credits)
Insight into Economics (15 credits)
Global Business Context (30 credits)
Accounting and Finance Fundamentals (15 credits)
Insight into Marketing (15 credits)
People, Planet and Profits (15 credits)
Human Resources in Context (15 credits)
Year two for full-time students (Level 5)
Research and Employability Skills (15 credits)
International Trade Dynamics (15 credits)
Management and Leadership Today (30 credits)
Project Management Fundamentals (15 credits)
Project Preparation (15 credits)
Data Interpretation for Managers (15 credits)
Plus 15 credits of optional modules dependant on pathway
Final year for full-time students (Level 6)
Undergraduate Major Project (30 credits)
Modern Leadership Concepts (15 credits)
Responsible Recruitment and Employment Law (15 credits)
Marketing in the Digital Age (15 credits)
Leadership for Sustainability (15 credits)
Research Skills (15 credits)
Applied Strategic Management (15 credits)
If it is unviable to run an optional module due to student demand, an alternative module will be offered.
A typical 15 credit module is 150 hours includes 36 hours of tutor led delivery and 114 hours of recommended independent study.  A typical 30 credit module is 300 hours includes 72 hours of tutor led delivery and 228 hours of recommended independent study.  A full-time student should expect to undertake 30 additional hours per week during term-time.
When studying this course at University Centre Peterborough, we will timetable your lectures as two full days a week over two semesters per year (part-time will be one to two full days a week over two semesters per year).
Over the duration of your course, teaching will be delivered by the following methods:
Year one for full-time students (Level 4)
40%     Lectures
60%     Seminars
Year two for full-time students (Level 5)
55%     Lectures
30%     Seminars
15%     Workshops
Final year for full-time students (Level 6)
40%     Lectures
30%     Seminars
30%     Workshops
Each semester is up to 15 weeks which includes up to 12 teaching weeks and 3 assessment weeks. If studying full-time you will be in classes, seminars and tutorials for approximately 15 hours per week and will spend the rest of your time in independent study and extra-curricular activities.
We recommend that full-time students allow up to an additional 30 hours per week for additional study. The campus is open Monday to Friday throughout the whole year and open late until 9.00pm from Monday to Thursday during term time. You also have 24/7 access to online resources from Anglia Ruskin University.
Timetables are available at least one month before enrolment and you can refer to the academic calendar for examination weeks and resit periods. Note that the days of the week you study may change each year and in some circumstances one of the full days might have to be split into two half days, but we aim to keep these as full days where possible.
Throughout the duration of your course you will be assessed by the following methods:
Year one for full-time students (Level 4)
75%     Coursework
10%     Written Exams
15%     Practical Exams
Year two for full-time students (Level 5)
80%     Coursework
20%     Practical Exams
Final year for full-time students (Level 6)
85%     Coursework
15%     Practical Exams
We will provide, by the beginning of the first week of each semester, a current module guide with all the information you need for each module, including details of assessment tasks, the deadlines for these tasks, the required format and any relevant guidance.
Formative assessment opportunities are written into all module plans to provide students with on-going feedback.  End of semester assessments will have formative opportunities in weeks 9 or 10 of the semester.  In addition revision sessions will be held in week 12.
Your final degree classification is calculated as an average of your highest 60 credits at Level 5 and all credits at Level 6.
70%+         First
60-69%     2:1
50-59%     2:2
40-49%     Third
Future careers after completing this course may include:
Chartered Manager
Management Consultant
Management Analyst
Human Resources Manager
Marketing Manager
Logistics and supply-chain Manager
Office Manager
Sales Manager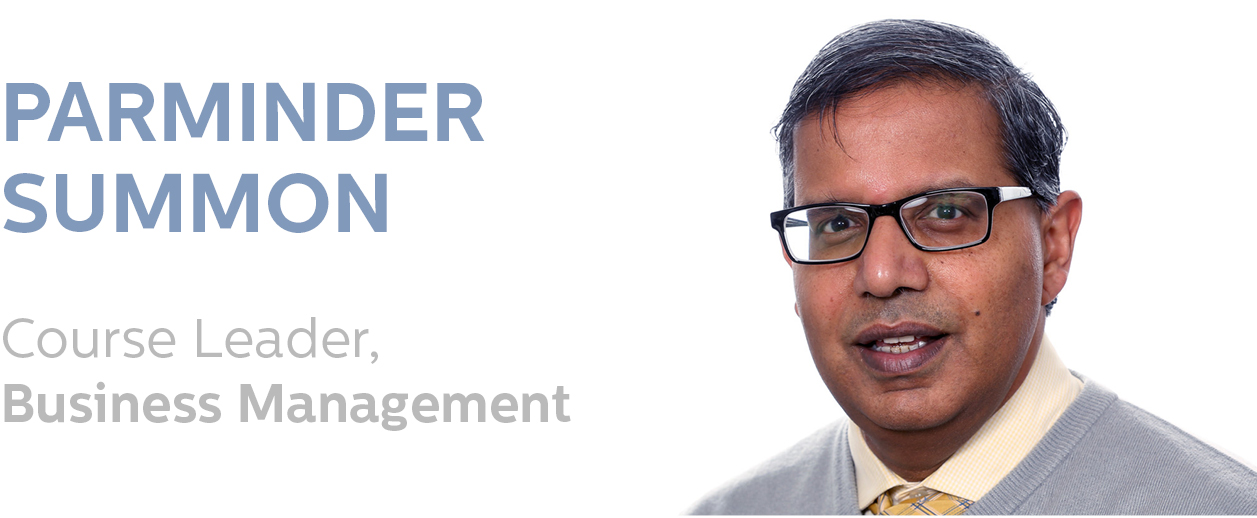 I am the Course Leader for the FdSc and BSc (Hons) Business Management degrees at University Centre Peterborough.  I started teaching at University Centre Peterborough in October 2014 on both the BSc (Hons) Business Management and the Postgraduate Diploma in Human Resource Management courses.
Over the last 30 years I have worked in central government as a Policy Advisor for the Department of Trade and Industry, in local government as an Economic Development Manager for Peterborough City Council, as a Fundraising Manager for leading charities such as Cancer Research UK, Save The Children and Alzheimer's Research UK and as a Business Planning Manager for University of Cambridge International Examinations.
I am currently a postgraduate researcher in the field of education for sustainability with Anglia Ruskin University.  I am researching student perceptions of education for sustainability.  The findings will help to inform adaptive approaches to teaching sustainability in higher education and this research will lead to a Doctorate in Education award.  I love to see students grow in their learning, understanding and application of complex topics including economics, international trade and organisational behaviour.
I am an award winning poet and was Poet Laureate for Peterborough in 2006 and as an active Christian I have published four books.
Qualifications
Master of Business Administration (MBA), University of Leeds
BA (Hons) Environmental Studies, Sheffield City Polytechnic
Diploma in Education and Training, Peterborough Regional College
Certificate in Enterprise Skills, University of Stirling

When you have chosen a course to study at University Centre Peterborough, your next step is to make an application.
All full-time applications for UK and EU students must be made to UCAS via a web-based tracker system – www.ucas.com (the institution code for University Centre Peterborough is P56).
All part-time applications can be submitted directly to University Centre Peterborough. You can download and complete the following form then email to admissions@ucp.ac.uk, or send it through the post, or visit us in person.
Before you apply, please check that you meet the entry requirement which is listed on the course information pages.
WHEN TO APPLY
For full-time undergraduate and HNC/D applications, we advise you to make an application for your chosen course as soon as possible to secure your place. We will process your application within 1 to 5 working days so you know if you have a successfully received an unconditional or conditional offer. We are available to help you through every step of the way.
From Friday 5th July 2019 you can apply via UCAS through Clearing. This is open to those who have not yet applied or students who have waited until they have received their grades. However, you do not need to wait until you receive your grades before applying through Clearing.
For more information how to apply through Clearing please visit www.ucp.ac.uk/clearing-2019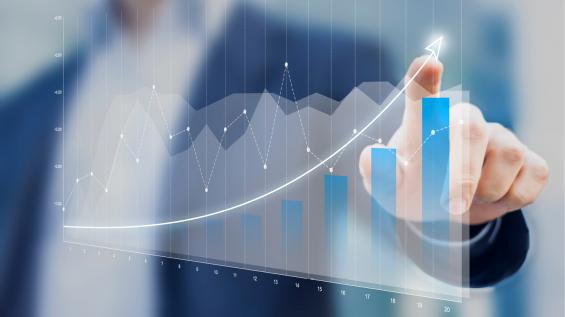 Key Facts
Accredited by:

Anglia Ruskin University
---
Location

University Centre Peterborough
---
Duration and Delivery

3 years full-time 
(2 full days a week over two semesters per year)

4 years part-time 
(1-2 full days a week over two semesters per year)
---
Start Date

September 2019, January 2020 or September 2020
---
Tuition fees

The tuition fees for full-time undergraduate UK and EU students starting in 2019/20 or 2020/21 will be £8,000 per year, which is lower compared with many other universities.

Fees for part-time study are pro-rata depending on the number of credits you are studying (i.e. 60 credits per year will be 50% of the tuition fee).

There may be additional costs for this course which are not covered by the tuition fee.
---
Additional Notes

Click here for terms and conditions 2019/20 including our complaints policy.
---
Register your interest
BSc (Hons) Business Management