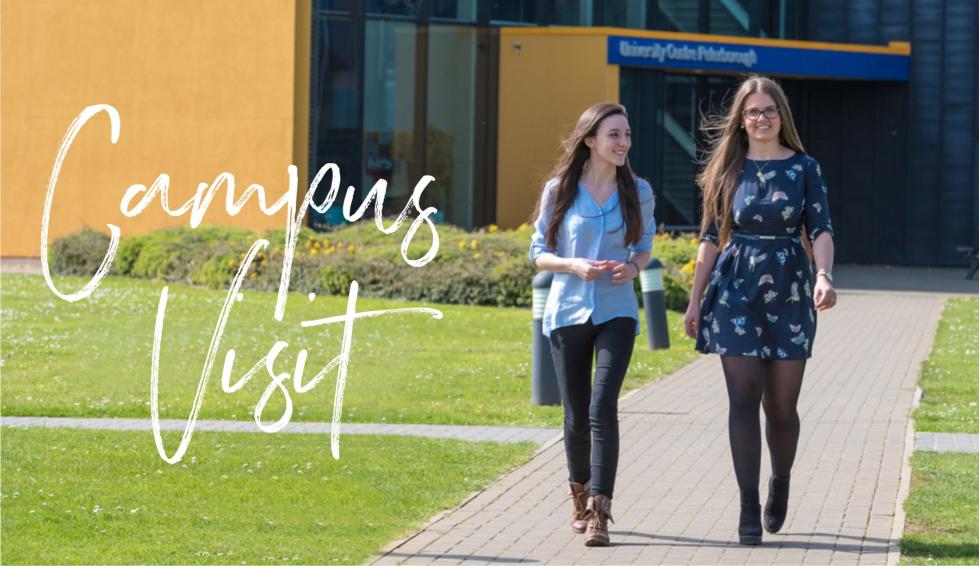 Our campus visits last 60 minutes and include everything you would expect from an Open Day except the opportunity to speak to course lecturers. We have a series of information talks plus there will be a tour of the campus and the opportunity to ask staff and students questions.
When are the next Campus Visits?
You can choose to attend Campus Visits on any of the following dates. To attend these events you must book in advance due to limited spaces. To book your place please complete the form at the bottom of this page.
Thursday 10th January 2019, 4pm to 5pm
Thursday 21st February 2019, 12.30pm to 1.30pm
Thursday 11th April 2019, 12.30pm to 1.30pm
Thursday 30th May 2019, 12.30pm to 1.30pm
Thursday 25th July 2019, 12.30pm to 1.30pm
Thursday 15th August 2019, 6.30pm to 7.30pm
Friday 16th August 2019, 12.30pm to 1.30pm
However, if you would like to attend an Open Day with the opportunity to speak to course lecturers - click here for dates and further information.
Can I bring friends or family with me?
Your friends and family are welcome to come with you and can also attend the talks and tours. When you book, please indicate how many guests you will be bringing with you (up to 4 guests allowed per person).
Is car parking available for visitors?
There is free car parking on our campus for visitors to the Campus Visits on all dates. This is subject to availability on the day and cannot be reserved.
The closest pay and display car parks are in Wellington Street and Dickens Street which is a short walk to the campus. More information is available from www.peterborough.gov.uk/residents/parking/car-park-locations/
Is there disabled access?
There are lifts to access all floors of the university campus. Disabled car parking is available at the rear of the main building. Please ask a member of university staff and they will be able to assist.
Please complete the form below to register for a Campus Visit