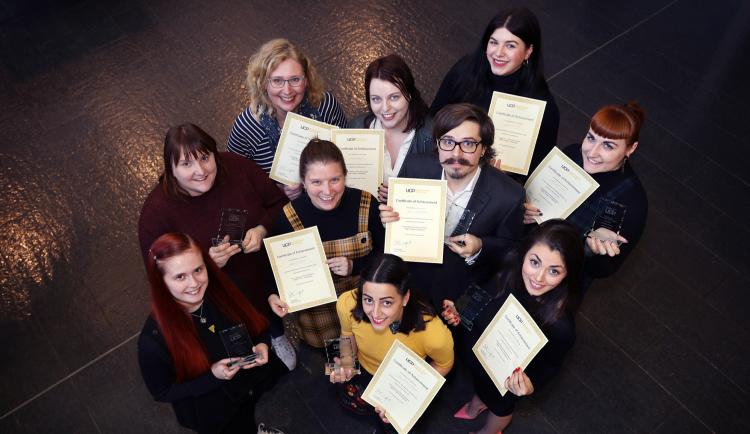 Thank you to all of the students and panel members who took part in the Dissertation Conference 2019 on Friday 25th January 2019.
The conference gave an opportunity for final year students from Psychosocial Studies, Sociology, Criminology, Media Production, English Literature and Archaeology and Landscape History degree programmes to present their dissertation ideas and progress to an audience of their peers in order to gain feedback. There were a total of 10 panels with five students presenting to each panel.
Paul Wilks, course leader for BA (Hons) Sociology said "The dissertation conference is a unique opportunity for our students to experience preparing for an presenting at an academic event. It also allows students to get rich, timely feedback on their project, making it a key event in our academic calendar. We are incredibly proud of our students and are excited that this event allows us to showcase their skills and ideas."
Congratulations to all of the following winners:
PANEL 1
Panel Choice Winner - Kiraleee English
Student Choice Winner - Min Cameron
PANEL 2
Panel Choice Winner - Dan Mason
Student Choice Winner - Jasmine Cope
PANEL 3
Panel Choice Winner - Joolz Gibson
Student Choice Winner - Joolz Gibson
PANEL 4
Panel Choice Winner - Sophie Elliot
Student Choice Winner - Shilpa Manzur
PANEL 5
Panel Choice Winner - Chelsea Rivers
Student Choice Winner - Chelsea Rivers
PANEL 6
Panel Choice Winner - Jay Cumberworth
Student Choice Winners - Debbie Holmes & Jay Cumberworth
PANEL 7
Panel Choice Winner - Elizabeth Baker
Student Choice Winner - Elizabeth Baker
PANEL 8
Panel Choice Winner - Eliza Doyle
Student Choice Winner - Eliza Doyle
PANEL 9
Panel Choice Winner - Leah Hyde
Student Choice Winner - Andrea Fisher
PANEL 10
Panel Choice Winner - Lydia Rooney
Student Choice Winner - Lydia Rooney