Articles & Terms of Reference
The following section contains the Articles of Association and Committee Terms of Reference.
Minutes of Meetings
The following section will contain minutes for UCP Council, HE Academic Board, Audit Committee and Governance and Nominations Committee.
Audited Accounts
The file below are the audited financial statements for UCP for the academic year 2019-20.
UCP Council Governors
The UCP Council consists of the following members:
Professor Sir Les Ebdon (Chair)
Sameena Aziz
Claire Bowes
Matthew Bradbury
Alison Davies
David Dixon

Monika Kincinaite

Mary Kiernan
Shakira Martin
Rachel Nicholls
Peter Walker
Mark Woods
Accountable Officer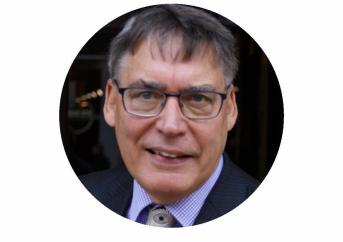 Chair of HE Council, Professor Sir Les Ebdon
Professor Sir Les Ebdon CBE DL is a widely recognised leader in the field of social mobility, frequently appearing in the media and programmes such as 'Today' as a result of his post as Director of Fair Access to Higher Education. An award winning Analytical Chemist, he has published over 270 refereed publications. He has enjoyed highly successful periods as Deputy Vice Chancellor at the University of Plymouth and as Vice Chancellor and Chief Executive of the University of Bedfordshire. He has played various national roles in higher education including chairing the University group Million+, for five years, served as a Board member of Universities UK and the Universities and Colleges Employers' Association, as well as chairing the Association of Universities of the East of England for five years. He was awarded a CBE in 2009 for services to national and local higher education and in 2018 was knighted for services to social mobility and higher education. In 2011 he was appointed HM Deputy Lieutenant of Bedfordshire.
Sameena Aziz (Independent)
Sameena is a mother, an educator, an independent researcher, a businesswoman and a writer. Sameena is the Founder and Principal of Educaxion Learning Hub, she has several articles published in international peer-research journals focusing on young Muslims' mainstream school and madrassa educational experiences. Sameena is a national award-winning author of Safeguarding Children and Young People in Mosques and Madrasah's in Peterborough (2014), she has successfully established the safeguarding programme across mosque madrassas and helped embed numeracy and literacy programmes within madrassa education provision to help improve pupil attainment. Sameena has co-founded two schools, one abroad and one in the UK and has over 20 years of experience in education across different key stages and disciplines, she has also evaluated a new module for the Open University catering for national and international students. Recently her work has informed the Integration Strategy work in Peterborough.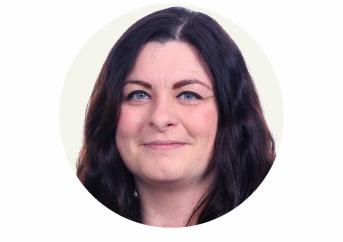 Claire Bowes (Staff Governor)
Claire is the Course Leader for the BA (Hons) Psychosocial Studies degree at University Centre Peterborough. She joined UCP in 2011 as a lecturer after completing an undergraduate degree in BA (Hons) Psychosocial Studies and then became the course leader in 2013. In that time, she introduced a range of innovations to create a successful student experience. Research interests include research methods, primary research, religion, gender, inequality, class, social psychology, education and feminism. Claire also sits on the Research, Scholarship and Ethics Committee.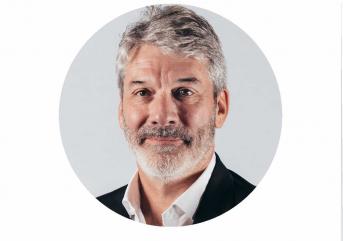 Matthew Bradbury (Independent)
Matthew is Chief Executive of Nene Park Trust. He is passionate about education, culture and the environment and the all benefits they provide. Previously, he held senior roles at the Land Trust and Norfolk Wildlife Trust. He takes an active non-executive role with The Parks Alliance, is a Board Member of Cambridgeshire Local Nature Partnership, a Member of the Broads Authority, Chair of The Malcolm Bradbury Trust & Trustee of Living Sport. He also Chairs the Town Deal Board for Peterborough.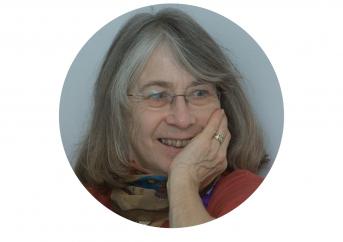 Alison Davies (Independent, Chair of the Audit Committee)
Alison is the Vice Chair of the Peterborough Racial Equality Council and research officer who has led young people's research groups. She has extensive experience in higher education and teacher development programmes as well as experience in traditional and online delivery. Alison is research, conference and publication active in the field of educational experiences of Black and Minority Ethnic communities.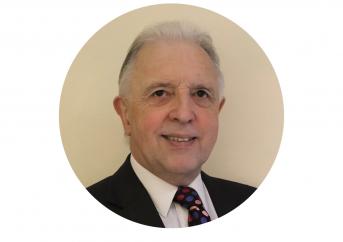 David Dixon (Independent)
David is a Human Resources consultant, having covered a wide range of people requirements including representing clients at Employment Tribunal. Earlier broad commercial experience was with PriceWaterhouse, and others whom he served as a director and company secretary. As a graduate from Loughborough University, he was the founder President of Loughborough Students' Union who uniquely own their amenities building. A particular interest is the future of work and skills and what he calls 'Sustainable Employment'.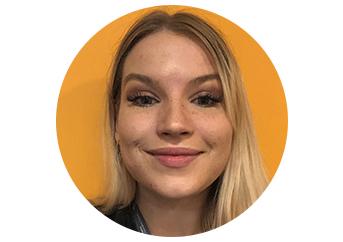 Monika Kincinaite (Student Governor)
Monika Kincinaite is a Higher Education Student Officer at University Centre Peterborough. She graduated from University Centre Peterborough in September 2021 after studying BSc (Hons) Bioscience and is currently studying for a Masters degree in Psychology and Neuroscience in Mental Health at Kings College London. Monika's role as the Higher Education Student Officer is a student appointed role that involves maintaining a high level of communication with the student body in order to act as a student representative within UCP. Additionally, Monika chairs the Student Council and is a strong advocate for student experience and promoting student run societies and social events.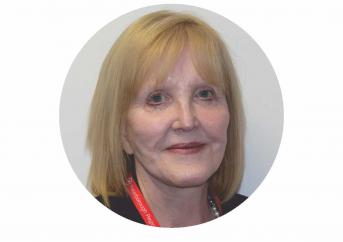 Mary Kiernan (Chair of Governance and Nominations)
Mary is a Fellow of the British Computer Society, European Chartered Engineer, Chartered Scientist and Chartered IT Professional. As an academic she has extensive experience of both HE and FE senior management in a wide variety of roles and as a consultant, working at an executive level, she has supported organisations to achieve sustainable competitive advantage. She is a trustee in an multi academy trust, a school governor, member of the British Computer Society Academic Accreditation Committee and has prior experience as an Assessor for the Quality Assurance Agency and BTEC qualifications with research interests in online learning and gamification.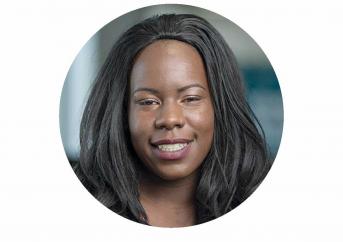 Shakira Martin (Independent)
Shakira is Head of Student Experience at Rose Bruford College and responsible for the setting of priorities, operational delivery of the Admission, Student Services and Study Support Provision. She works closely with the board and colleagues to deliver the institution's strategic goals and objectives aligned with the College Access and Participation Plan. Her previous role of National President for the NUS meant she was responsible for NUS' national campaigning agenda including the setting of priorities, policy-positioning, campaign strategy, research and data strategy, media and PR strategy, and operational delivery.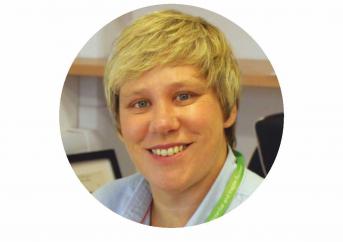 Rachel Nicholls (Member of Audit and Governance and Nominations)
Rachel is the Principal of Peterborough College and Deputy Chief Executive Officer of Inspire Education Group. She was previously Deputy Principal at New College Stamford and has worked in the education sector for 20 years including a decade's experience at senior levels in college organisations. Rachel is a strong advocate of post-16 education and in particular further education colleges and the role they play in improving life chances. She has experience of teaching and supporting a wide range of students in a number of different college settings. Rachel is highly qualified with a MSc in Leadership and Management from Leeds Metropolitan University and with strong skills in Curriculum Development, Quality Improvement, Teaching, Learning and Assessment, Financial Management and Organisational Change. Rachel is passionate about organisational transformation and developing a high performance culture. Rachel is a keen sportswoman and used to be captain of Halifax Ladies Rugby Team and played rugby for Yorkshire and Humberside and is a very keen golfer.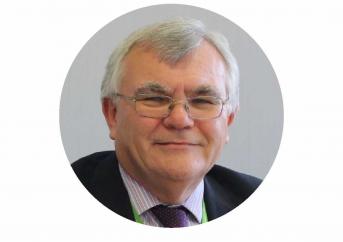 Peter Walker (Independent, Member of Audit)
Peter is a Chartered Accountant and has been a director of UCP since 2010. He studied economics, finance and company law at the London School of Economics and graduated with a BSc (Hons) Economics degree. Peter spent his early career in the accountancy profession and held senior roles with leading firms Spicer & Pegler and Touché Ross, providing a range of services to local businesses, including business planning, audit and taxation and commercial advice. He served as Vice Principal Corporate Services at New College Stamford and then Peterborough Regional College for a total of 25 years and played a leading role in the merger of those two Colleges to form Inspire Education Group in 2020. He has managed most areas of business support, including finance, procurement, HR, estates, IT, and marketing and has extensive knowledge of risk management and data protection.
Mark Woods (Independent, Member of Audit)
Mark is the Chief Executive Officer of Cambridge Meridian Academies Trust (CMAT) and since 2013, the Trust has grown from two academies to its present size. He began his teaching career as an English teacher at the Deacon's School and Jack Hunt School in Peterborough and has held positions as Head of English at Sawtry Community College, Vice Principal of Swavesey Village College and Principal of Nene Park Academy in Peterborough. Mark is a designated National Leader of Education and works with many schools and trust across the Eastern region. He is a trustee of OWN Trust and Cambridge Primary Education Trust, as well as of the Peterborough United Foundation Trust.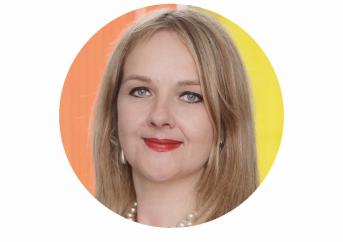 Liz Knight (Accountable Officer)
Liz has been the Academic Director at University Centre Peterborough since 2012. As a Peterborian, she has a passion for improving education in the city and encouraging widening participation and life-long learning. She started her teaching career at Peterborough Regional College, and held positions as Head of Arts and Science. Liz is a qualified teacher and holds higher qualifications in Education and post-graduate research. In her spare time she enjoys gardening and is a member of the National Trust and CAMRA.