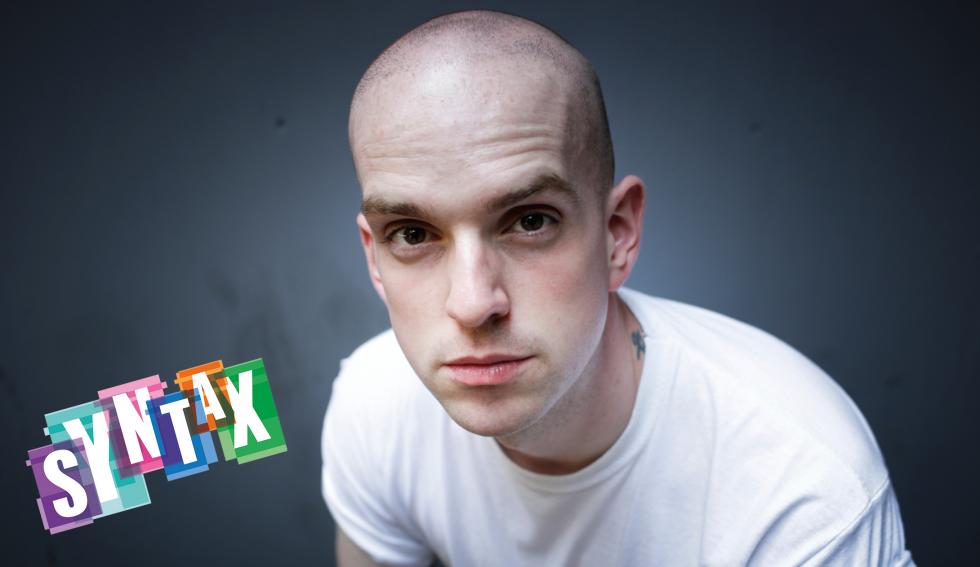 University Centre Peterborough and Syntax Festival welcome acclaimed poet Andrew McMillan to Peterborough. Andrew McMillan is a poet with an exceptional and distinct voice. His poetry is widely acclaimed and deals with the urgency of contemporary life. His work was called "Sensational" by The Guardian in the review of his latest collection, Playtime. Andrew will be reading from his collections and there will be a Q&A at the end. This is not one to miss.
The event is FREE OF CHARGE for both UCP students and members of the public to attend and will take place on Wednesday 20th November 2019 from 7pm to 8pm in the Lecture Theatre at University Centre Peterborough.
Andrew McMillan's debut collection Physical was the first ever poetry collection to win The Guardian First Book Award. The collection also won the Fenton Aldeburgh First Collection Prize, a Somerset Maugham Award (2016), an Eric Gregory Award (2016) and a Northern Writers' award (2014). His second collection, Playtime, was published by Jonathan Cape in 2018; it was a Poetry Book Society Recommendation for Autumn 2018, a Poetry Book of the Month in both The Observer and The Telegraph and a Poetry Book of the Year in The Sunday Times. He is senior lecturer at the Manchester Writing School at MMU and lives in Manchester.
University Centre Peterborough run BA (Hons) English Literature and BA (Hons) English Literature with Creative Writing degrees from our campus in the heart of the city. We are dedicated to supporting literature and writing at local and national level as well as providing opportunities for our undergraduate students to assist with these events.
Advance booking is required to guarantee your place. Suitable for 16+ years.
To book your place please visit: www.eventbrite.co.uk/e/literary-festival-andrew-mcmillan-tickets-76951336519
For more information about the Syntax Festival please visit: www.flipsnack.com/PeterboroughPrideProgramme/syntax_programme-online.html
Photo credit: Urszula Soltys