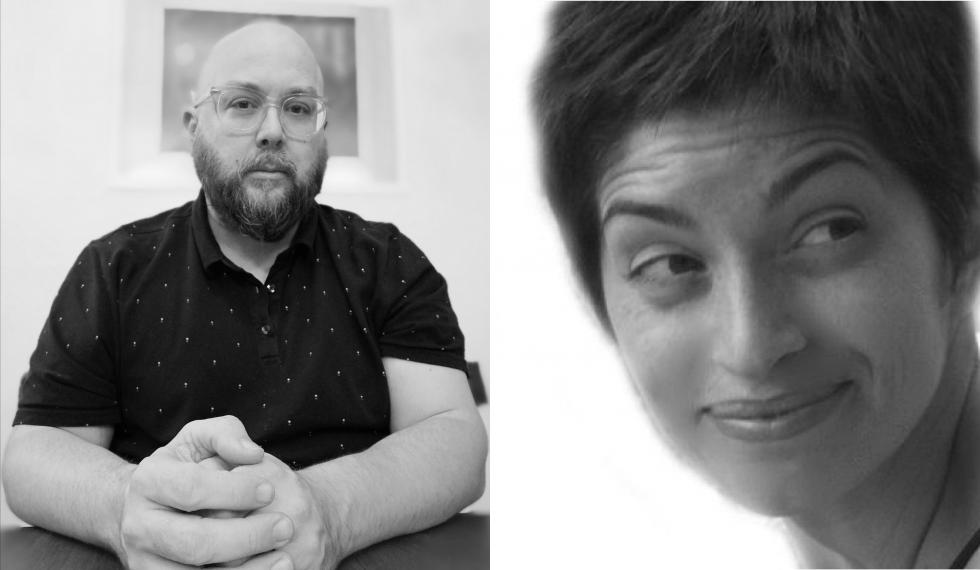 For book lovers everywhere. Come and join us on Wednesday 1st May 2019 for a very special evening with lecturers and authors Andrew McDonnell and Elizabeth Kiem for the next event in UCP Literary Festival.
The event is FREE OF CHARGE for both UCP students and members of the public to attend and will take place from 7pm to 8pm in the Lecture Theatre at University Centre Peterborough.
Andrew McDonnell writes poetry and short fiction and his works had appeared across a number of anthologies and journals, such as Poetry London, Butcher's Dog and more. His debut collection of poetry, The Somnambulist Cookbook is published by Salt in March 2019. In 2011 and 2012 he was commissioned to co-write librettos for the Norfolk and Norwich Festival which were performed around the medieval sector of Norwich by a 100 people strong, Voice Project choir. Andrew has an MA in Creative Writing from UEA, an editor at Gatehouse Press and Lighthouse and a course leader in English Literature at University Centre Peterborough, though he lives in Norwich so he has a long commute in which to write.
Elizabeth Kiem writes about child soldiers, circus carnies & dancing spies. Her latest book, Ring Around the Luna, is the product of a summer when she rode her bike to Coney Island daily. Her novel, Orphan, Agent, Prima, Pawn, published by Soho Teen, concludes The Bolshoi Saga. She is also the author of Ring Around the Luna, a Coney Island fantasy for young readers. Elizabeth has lived in Moscow, New York and Alaska, and she currently lives in London, where she pursues projects that nurture passionate reading and brave writing. Elizabeth teaches English at Peterborough Regional College.
University Centre Peterborough run an established BA (Hons) English Literature degree from our campus in the heart of the city. We are dedicated to supporting literature and writing at local and national level as well as providing opportunities for our undergraduate students to assist with these events.
Advance booking is required to guarantee your place. Suitable for 14+ years.
To book your place please visit: https://www.eventbrite.co.uk/e/literary-festival-andrew-mcdonnell-elizabeth-kiem-tickets-53535875244