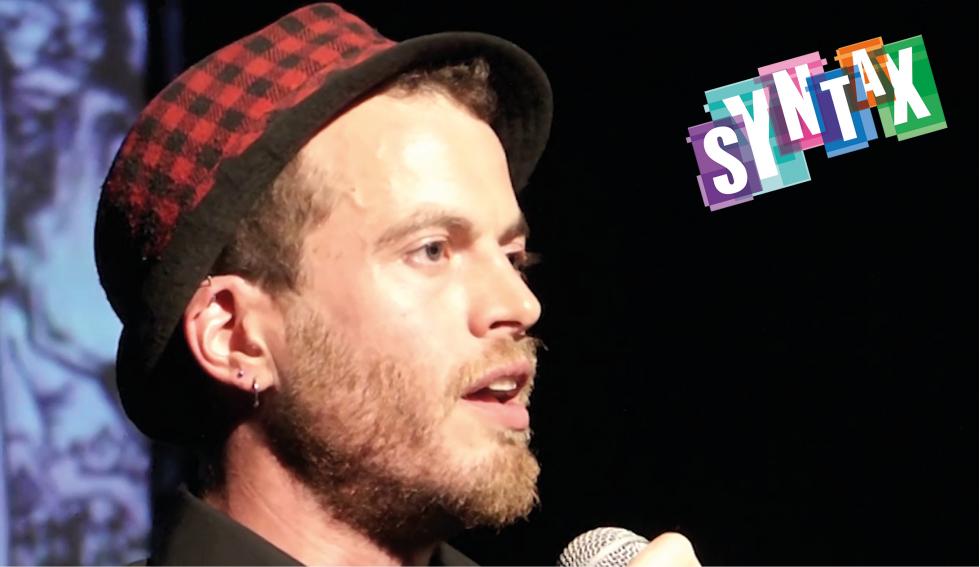 University Centre Peterborough and Syntax Festival welcome acclaimed poet Pete (The Temp) Bearder to Peterborough for an event entitled "Homer to HipHop - A history of Spoken Word".
From Virgil to Biggy Smalls, meet the poetic movements that have shaped history. In this entertaining and performative talk with panel, Pete shows how rappers and spoken word poets are connected to West Africa praise poets, medieval bards and even tribal shaman. Pete brings to life some of the most iconic moments in the history of performance poetry. You can also find out more about Pete's groundbreaking new book Stage Invasion by Out-Spoken Press.
Pete (The Temp) Bearder is a spoken word poet, comic, and musician whose work has been featured on BBC Radio 4, The World Service and Newsnight. He is the former UK National Poetry Slam Champion.
This event is open to both UCP students and members of the public to attend and will take place on Wednesday 13th November 2019 from 7pm to 8.45pm in the Lecture Theatre at University Centre Peterborough.
No advance booking required. The event is £5 per person (payable on the door).
University Centre Peterborough run BA (Hons) English Literature and BA (Hons) English Literature with Creative Writing degrees from our campus in the heart of the city. We are dedicated to supporting literature and writing at local and national level as well as providing opportunities for our undergraduate students to assist with these events.
For more information about the Syntax Festival please visit: https://www.flipsnack.com/PeterboroughPrideProgramme/syntax_programme-online.html