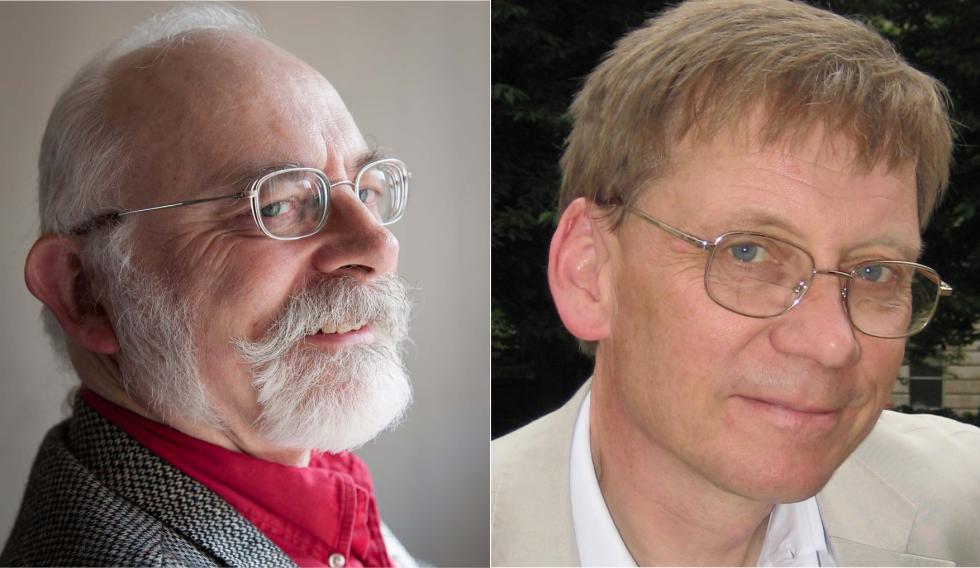 For book lovers everywhere. Come and join us on Thursday 22nd February 2018 for an evening with award-winning poets Peter Daniels & John Greening for the next event in our Literary Festival.
The event is FREE OF CHARGE for both UCP students and members of the public to attend and will take place from 7pm to 8pm in the Lecture Theatre at University Centre Peterborough.
Peter Daniels published his second collection, 'A Season in Eden', with Gatehouse Press in 2016. His first collection 'Counting Eggs' was with Mulfran Press in 2012, and he has had pamphlets from HappenStance, Vennel Press, and Smith/Doorstop as twice a winner of the Poetry Business competition. He has also won the Arvon, Ledbury, TLS and Ver poetry competitions. His translations of Vladislav Khodasevich from Russian (Angel Classics, 2013) were shortlisted for several awards, and as Queer Writer in Residence at London Metropolitan Archives he wrote the obscene Ballad of Captain Rigby (Personal Pronoun, 2013).
John Greening has published more than a dozen collections (notably 'To the War Poets', Carcanet, 2013), and several studies of poetry and poets. His edition of 'Edmund Blunden's Undertones of War' (OUP) appeared in 2015, along with a classical music anthology, 'Accompanied Voices'. Recent books include 'Heath' (Nine Arches, with Penelope Shuttle), an edition of 'Geoffrey Grigson' and his Egyptian memoir, 'Threading a Dream' (Gatehouse). His collected essays appear from Eyewear in 2018. TLS reviewer, Eric Gregory judge, and RLF Writing Fellow at Cambridge, his awards include the Bridport and a Cholmondeley.
University Centre Peterborough run an established BA (Hons) English Literature degree from our campus in the heart of the city. We are dedicated to supporting literature and writing at local and national level as well as providing opportunities for our undergraduate students to assist with these events.
Advance booking is required to guarantee your place. Suitable for 14+ years.
To book your place please visit www.eventbrite.co.uk