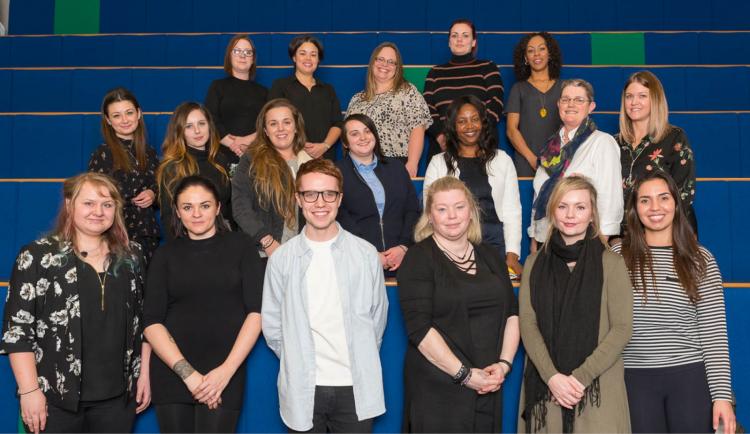 Thank you to all of the students and panel members who took part in the Dissertation Conference 2018 on Friday 26th January 2018.
There were a total of 11 panels, with themes including sex, sexuality and relationships, violence, inequality, social media, gender and race.
The conference gave an opportunity for final year students from Psychosocial Studies, Sociology, Criminology, Media Studies and English Literature degree programmes to present their dissertation ideas and progress to an audience of their peers in order to gain feedback.
Congratulations to all of the following winners:
PANEL 1
Panel Choice Winner - Callum Whyman
Student Choice Winner - Callum Whyman
PANEL 2
Panel Choice Winner - Melanie McMillan
Student Choice Winner - Sarah Baldry
PANEL 3
Panel Choice Winner - Martha Edomwonyi
Student Choice Winner - Nathalia Brenes-Silva
PANEL 4
Panel Choice Winner - Neat Gordon
Student Choice Winner - Freya MacKinnon
PANEL 5
Panel Choice Winner - Lucille Morgan
Student Choice Winner - Charlene Grant
PANEL 6
Panel Choice Winner - Laura Rudovica
Student Choice Winner - Aimee Graham
PANEL 7
Panel Choice Winner - Michelle Ngondi
Student Choice Winner - Michelle Ngondi
PANEL 8
Panel Choice Winner - Bethan Jones
Student Choice Winner - Bethan Jones
PANEL 9
Panel Choice Winner - Elizabeth McLean
Student Choice Winners - Elizabeth McLean and Nicole Lewis
PANEL 10
Panel Choice Winner - Tracey Pritchard
Student Choice Winner - Tracey Pritchard
PANEL 11
Panel Choice Winner - Beth Seekings
Student Choice Winner - Holly Tingley