'Introduction into Sport Performance Enhancement' is available as a free module for sixth form or college students to study during February half term. This is a free module with no tuition fees.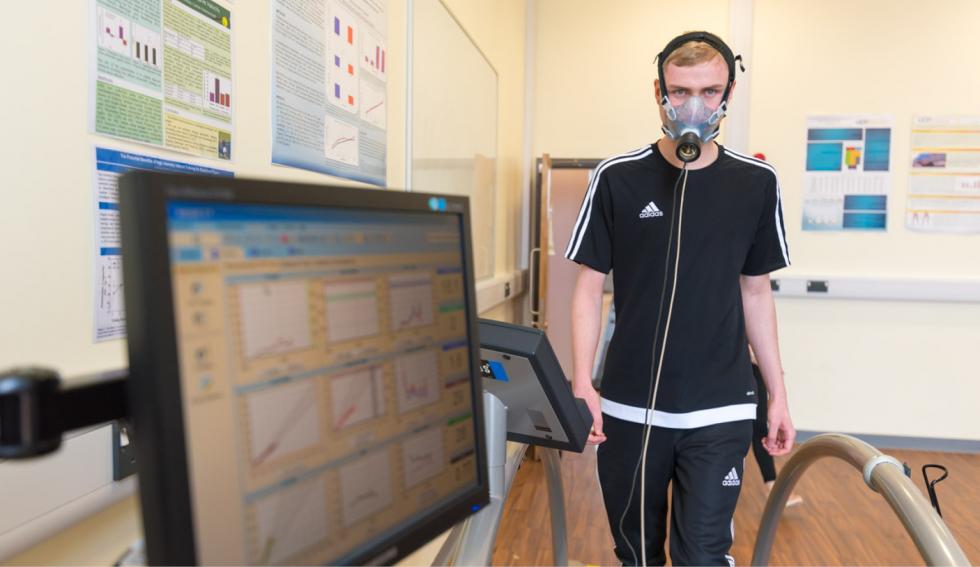 This free sports coaching module is offered by University Centre Peterborough during February half term (Monday 12th February and Tuesday 13th February with an assessment on Wednesday 14th February).
University Centre Peterborough run a BSc (Hons) Sports Coaching & Physical Education and lecturing staff will be delivering this two day module to students who are already in a coaching role or aspire to work in a sports environment.
All participants will be awarded with a certificate in Sports Performance Enhancement from University Centre Peterborough. By attending you will:
gain a greater understanding of the elements involved with improving sporting performance
interact with specialist sports lab equipment and meet staff in a university environment
be able to use the experience on your personal statement for your UCAS application
have an opportunity to put your skills into practice with expert feedback
COURSE TIMETABLE
DAY 1: Monday 12th February, 9am to 4pm
COACHING PHILOSOPHIES
Advantages and disadvantages of Pedagogy
Coaching styles
Coaching practices and scenarios
Consolidation practical
APPLIED ANATOMY & PHYSIOLOGY
Physiological responses to sporting performance
Rational for training athletes using certain modalities
Practical lab experiments (Wingate, VO2 Max)
DAY 2: Tuesday 13th February, 9am to 4pm
PERFORMANCE PSYCHOLOGY
Introduction into psychological skills training (imagery, pre–performance, relaxation and motivation)
Theory and consolidation practicals
STRENGTH & CONDITIONING
Athlete needs analysis
Programme periodization
Delivery of strength and conditioning session
DAY 3: Wednesday 14th February, half day
ASSESSMENT
You will demonstrate your understanding of how the elements covered in the module contribute to the planning, execution and reflection of a coaching session.
BOOKING INFORMATION
How much does it cost?
There is no cost to attend and lunch is provided on the Monday and Tuesday. Participants will need to come in appropriate indoor sports clothing.
Who can attend?
The free module is available to students in sixth form or college (aged 16+ years) and currently studying A-levels or a BTEC level 3 qualification. An interest in sports coaching is desirable but no previous experience is required.
How can I book?
Advance booking is required and is the course is limited to 30 spaces. For more information or to book, please email Nathan Thompson (Course Leader for BSc (Hons) Sports Coaching & Physical Education) on nathan.thompson@peterborough.ac.uk