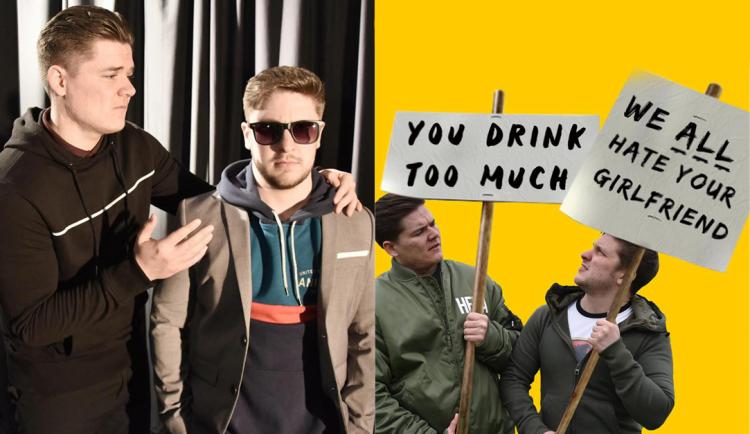 Performing Arts graduates Jack Hudson and Tom Farrell are putting their University Centre Peterborough degree training to good use in a forthcoming production of 'An Intervention' by playwright Mike Bartlett - the man behind the hit TV series Doctor Foster starring Suranne Jones.
Directed by David Connor who is a lecturer at University Centre Peterborough, the play showcases Bartlett's skill for examining a relationship in intimate, forensic detail - this time concentrating on the growing tensions between two friends. Full of all the hidden truths that friends should never say to one another, this is a rare chance to see Bartlett's funny and frank two-hander - and in his trademark style, there's an ending that you simply won't see coming.
The play is being performed at Westacre Theatre in Norfolk over two nights on Friday 11th May and Saturday 12th May.
Tickets are £12 each or £10 for Under 21s and available from the venue's website at www.westacretheatre.com