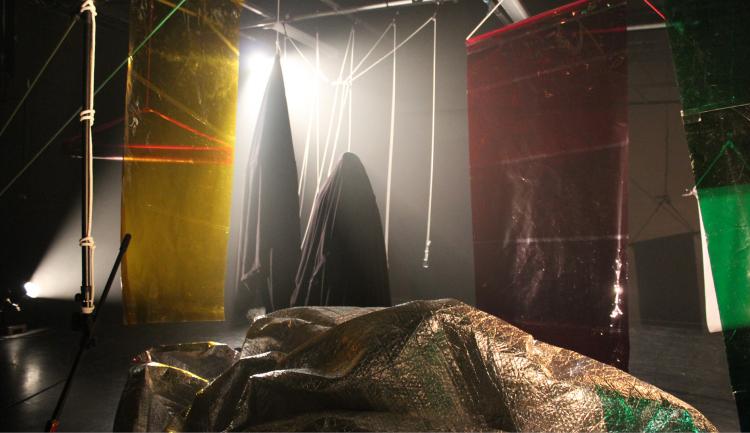 H2 Dance Company's riveting performance, Amplified Edition, took place in Peterborough for students from University Centre Peterborough, Peterborough Regional College and local sixth forms.
Amplified Edition is a dance piece about amplifying the vital but neglected elements of theatre production such as lighting and sound equipment, rope and staging. This piece has toured internationally, including receiving amazing reviews at Sadlers Wells.
As well as providing performances, H2 Dance Company are running workshops with the Level BA (Hons) Performing Arts degree students as part of their Physical Theatre and Movement units.
This performance was co-funded by the Arts Council England, Metal, NEACO and Peterborough Regional College. Metal were responsible for bringing the performance to the city and been fantastic partners for our BA (Hons) Performing Arts course over the past two years by continuously attracting new and exciting work into the city.