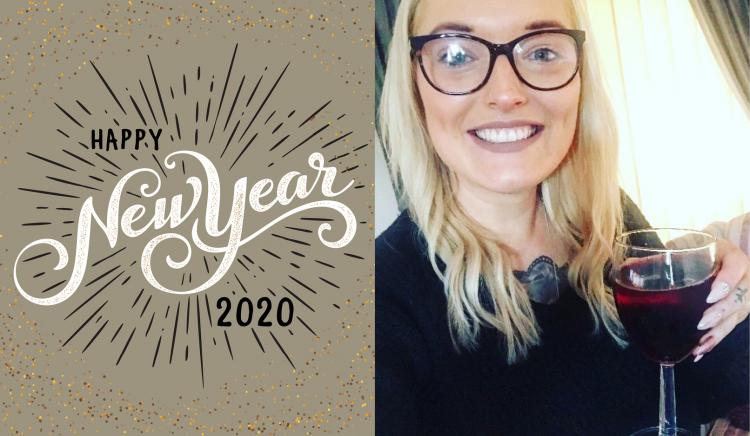 A student blog by Cherrelle Melton, BA (Hons) Education Studies Top-up student.
Christmas - it was just a present buying, food eating and uni cramming blur!
Christmas time was also such a busy time at work in my school. It was full of excited children wanting to be the best shepherd/donkey/narrator they can be whilst learning super fun dances for the exciting nativity. We learnt lots of new skills in prep for the SATS too.
The children were super hyper from the 'naughty elves' that visit their homes and they loved sharing news and what mischievous things they may have got up to. Glitter was in most of the hallways and staff were wearing festive jumpers and headbands that light up and spread festive cheer. Unfortunately, many schools all experience lots of poorliness around this time of year – so hand-washing constantly was a must!
But I made it through the last few weeks of term with no nasty bugs, the nativity was amazing and lots of tears from super proud grownups. I then used the time to relax for two weeks and catch up on uni work.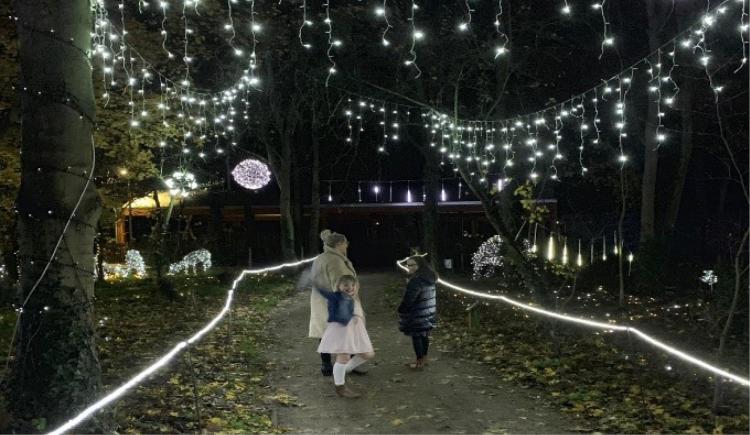 Over Christmas, the girls and I went on lots of drives to find amazing Christmas lights and indulged in many squirty cream hot chocolates… tis' the season and all that jazz. Our favourite lights locally were Springfield Garden Centres outdoor light display. It's local enough to nip there after work and just enjoy all the festivities.
Uni was a bit tricky in December as they are the dreaded deadline days. Unfortunately, the last few weeks in December I lost the vision in my eyes and was advised by the hospital to avoid any focusing work. No reading or writing - sounds like a dream hey! But a university students nightmare as deadlines are looming. The Student Support team came to my rescue and they advised I applied for an extension due to the nature of my illness and evidence from the hospital. Phew… panic over for now.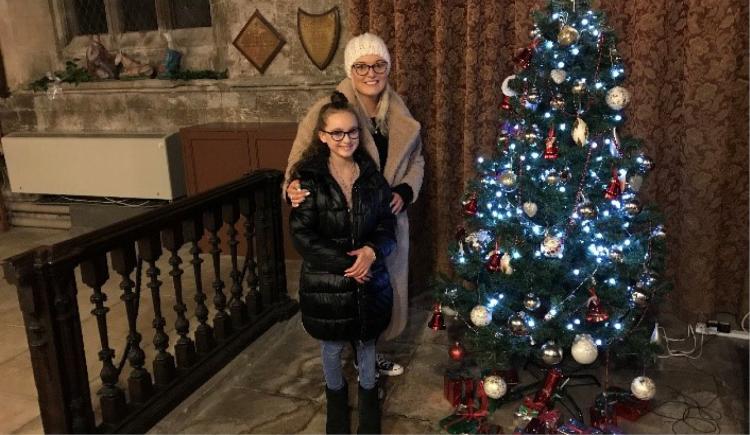 I have rested, played with the girls and eaten my weight in festive vegetarian food. On Christmas Eve we lit a candle to remember my Pops. I am always amazed by how beautiful churches are. I love how welcoming the people are. This year we started that new tradition and I hope its one we keep for years to come.
On New Year's Eve we travelled down to family in Essex and saw the New Year in together, celebrating and hoping for another great year to come. I think the start of a new year encourages you to reflect on the past. I aim to spend more time outside visiting places with the girls. Going on lots of walks, wrapping up nice and warm enjoying the countryside. I also aim to make more time in my busy life for friends and family. I think it's easy to get stuck into a routine of just work and living for weekends.
Reflecting on the last year leaves me a little emotional - the menopause at 30 does that to a girl! It's been a year since my surgery and a year in getting used to the menopause. It's been a rough ride but I'm sure I will get there. Another goal of mine is to talk more and worry less… this is going to be the hardest one for me. I think I'm a born worrier.
The last few days of the holidays will be spent proof reading and writing the last few bits of my uni essays that are due early January. After submission, I will then be focusing on my dissertation subject until the new semester starts for all the crazy/ fun begins on the last stretch towards April submissions!
I hope you've all had a well-rested, fun filled Christmas period and are starting the New Year refreshed.
Cherrelle x