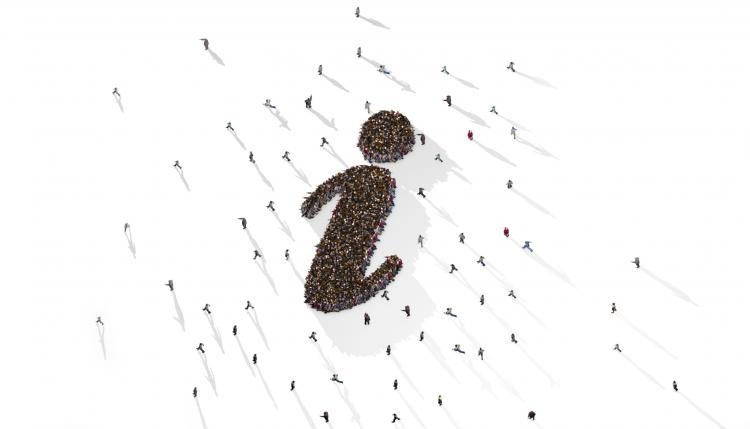 Here you can find out the latest information regarding delivery plans and how this affects new and current students at University Centre Peterborough (UCP) starting in September 2021.
UCP are committed to providing an outstanding, supportive academic experience for all our students. The safety and wellbeing of our students and staff is at the heart of everything we do, and because of this we'll continue to follow the guidance from the OfS (Office for Students), Public Health England (PHE) and the DfE (Department of Education).
The situation our country has been in has been unprecedented, but our primary focus is always to ensure that you can progress on your course and realise your ambitions. The detail below should reassure you about the steps we are taking to ensure this.
Our commitment to teaching and learning from September 2021 will be a face-to-face learning approach.
If we are required to adapt, due to government direction, we will return to the blended approach we operated in 2020/21. This means it will be a combination of face-to-face teaching (following social distancing measures) and online delivery.
Last year this meant the majority of students were in UCP for one full day of face-to-face teaching a week and then studied online for the remainder of the week. Courses involving practical assessments and learning such as science-based provision may have a higher percentage of onsite delivery.
In 2020/21, we consulted with our students on their preferences and ensured the following was in place:
Training on online systems for students
Recorded sessions and adaptations for those with health or caring responsibilities
Adapted our approaches following feedback from students
We virtualised software and library resources
We had additional online support sessions delivered by the library and academic staff
A range of financial support options were introduced including support for our students in accommodation
Most importantly we worked together as a community. As a small institution we were able to adapt quickly and ensured our students had individualised support.
Over the forthcoming weeks we will communicate specific course related information to applicants. This page contains the latest information which we will update with an FAQ below as the situation continues to evolve.
Please stay safe and do contact us if you require further guidance. The UCP team are here to help and we are very much looking forward to you studying with us in September.
From w/c Monday 26th July, you will be able to download a copy of the Welcome Guide for new students starting in September 2021.
This will contain useful information to help you prepare before starting your course including enrolment, induction and useful tips.
There is also additional information on the FAQ section below that will reassure you about the measures we put in place due to Covid-19.
What you can expect from us in 2021/22
From July 2021, students will receive their timetabled programme of study which will be for face-to-face teaching. If we have to provide blending learning during the academic year, we will update you by your student email.
We will continue to provide a supportive and student-centred approach.
We will provide academic support and pastoral support, so you feel confident in transitioning into higher education in these unusual and unforeseen circumstances.
We will optimise the delivery of face-to-face and online teaching to ensure all students have the support and contact they require, and we will listen and respond to your on-going feedback so we can continually improve.
We will provide reliable forms of assessment and feedback so that you have a record of your achievements and are clear about your academic progress and what you must do to improve and achieve your goals.
We will provide access to suitable study resources to enable you to explore your subject and develop your knowledge.
We will offer a rich and rewarding course experience in which students will work together.
We will develop your digital literacy and confidence in studying online through bespoke training sessions.
We will continue to provide additional opportunities for engaging in course-related and extracurricular activities for the benefit of all students.
We will ensure that assessment tasks will be identical for all students, irrespective of the mode of delivery undertaken by individual students.
Where the demands of developing and accessing skills cannot be met due to circumstances beyond the control of UCP (e.g. constraints imposed by social distancing and difficulties with travelling to campus in person), reasonable and accessible alternative approaches will be explored in consultation with you, awarding and professional bodies.
FAQ for students when starting in September
This page contains the latest information for new and current students in the 2021/22 academic year.
It should be noted that our plans are subject to the guidance provided to us by the OfS (Office for Students), Public Health England (PHE) and the DfE (Department of Education).
Our commitment to you is that we will continue to update all of our students if we have to adapt our plans. Weekly information will be provided to you via our Student Briefing (sent to your student email) and if required on this website.
If it too late to apply to start in September 2021?
If you have not yet applied to UCP, it is not too late to apply or change your course to study with us. You can either contact admissions@ucp.ac.uk or book on to one of our Open Days or 1:1 Virtual Advice Sessions where we will be pleased to help you. Visit www.ucp.ac.uk/events for details.
I haven't received my grades yet, what do I do?
You can still apply to UCP before you have received your grades.
We fully understand some students may be concerned about achieving the grades required for you to start your degree course. Results for A-level and vocational qualifications will be available on Tuesday 10th August and during this Clearing week we will have additional staff for you to contact and we can help reassure you and offer advice.
What Covid safety procedures are being put in place so students and staff are safe?
If required to do so, the detail below indicates what we did on 2020/21. The safety of our students and staff is our upmost priority and we will follow Public Health England and Universities UK guidance to ensure we follow the national requirements are put in place as well as introducing our own safety measures.
In 2020/21 the following measures were put in place. We are constantly reviewing these for 2021/22 and these may still apply:
Entry to campus will be controlled. If anyone feels unwell with COVID-19 symptoms they will not be allowed to enter.
Face masks / coverings must be worn at all times in the building and when in class (unless you have a medical exemption - please contact Student Support as we can provide an identification badge so other staff and students are aware).
Social distancing measures will be employed with markings and signage around the campus.
Where possible we will determine one-way routes around the campus to ensure that there is no crossing in corridors.
Entrances and exits will be clearly marked as part of the one-way route.
We will spread out student groups and they will operate in curriculum 'bubbles' to minimise social contact.
Cleaning materials and hand-sanitiser will be supplied for use in classrooms and offices.
All rooms that have been used will be cleaned at the end of each day.
Staff are encouraged to naturally ventilate the room which they are using. No air-conditioning will be used until further notice.
What if I am in a vulnerable category with an underlying or temporary health concern?
If we have to provide a blending learning approach, we will ensure all students are accommodated if this means you cannot attend face-to-face lectures or seminars. How this is done, will depend on your condition, the course and the module you are studying (as it may involve practical sessions).
How can I get additional learning support (ASL) for when I start my course?
The UCP Student Support team is committed to helping guide students through a large network of services in order to access the relevant support they may need as a result of a disability, long term health condition, learning difficulty or mental health condition. We strongly urge any student to contact Student Support if you have a known diagnosis, or suspect you have a specific need. This is so that your support is put in place as quickly as possible and you are not placed at a disadvantage.
You can include details of the diagnosis on your UCAS application (when applying now or through Clearing) then in these cases the Student Support team will contact individually. Alternatively, you can complete the ALS Disclosure Form on the link below.
There is more information about how additional learning support works at UCP on the download link below and you can contact support@ucp.ac.uk if you need any further help.
Can I be on campus when I do not have lectures/seminars?
If we have full face-to-face teaching then students will be allowed on campus at any time.
If we have to offer blended learning (a combination of face-to-face and online learning), then students will only be allowed on campus on the days on which they have timetabled lectures/seminars or scheduled appointments.
During term time, our campus is open late until 9pm on Monday to Thursday or until 5.30pm on Friday.
Will I still get individual and group tutorials with my lecturers?
Absolutely. You will still have the same amount of access to your lecturers and they will be available to support you in exactly the same way as before. As we have smaller classes than many other institutions, our academic staff will be able to give you all the support and feedback you will need to ensure you achieve the best in your degree.
Will there still be events and activities for students?
Details of Freshers' events and activities will be promoted during enrolment week. The Student Council, Student Support team and academic staff will be planning a variety of events and activities in the academic year to help students engage and enjoy the wider student experience.
Will the catering facilities on-site be open?
All of the catering outlets will be open and will follow the government guidance for hospitality. In 2020/21 we implemented an ordering and delivery service which may again be offered in 2021/22 as this proved popular. You can of course bring in a packed lunch with you.
Can I still park my car on-site?
Yes. There is free car parking for students on campus who live more than 2 miles away. You will be required to register for a parking permit and details of this will be provided during enrolment. There are bike racks outside the campus building and public transport links if coming by train or bus. Students will need to abide by government guidance when travelling on public transport. Students who can travel to campus on foot or by cycling should do so.
Will student accommodation be available for students?
Yes, we have private accommodation available for students. For more information about the accommodation available visit www.ucp.ac.uk/student-accommodation or email accommodation@ucp.ac.uk.