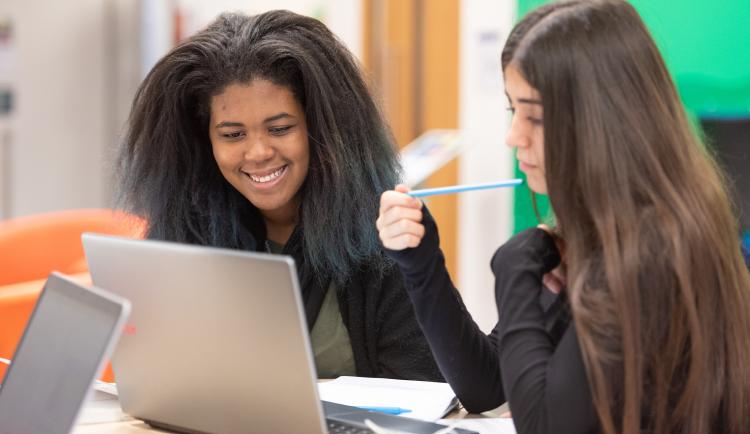 The first UCAS deadline to apply for a degree was 15th January 2020. If you missed this deadline there is still plenty of time and opportunities to apply to start in September 2020.
Whilst it is advisable to apply early so you can get your place secured and arrange your student finances, University Centre Peterborough doesn't close it's doors on applications so students can apply anytime from now up until the course starts.
YOU CAN APPLY TODAY
For details of how to apply, visit www.ucp.ac.uk/how-to-apply. Our admission team will be available to help you with your UCAS application. If you have any questions about making an application you can email admissions@ucp.ac.uk or call 01733 214466.
Note that if you are currently in sixth form or college, you will need to get a 'buzzword' from your sixth form or college to start your UCAS application.
UCAS EXTRA
From 25th February to 5th July 2020 you have the opportunity to add UCP as an additional choice if you have used all five choices and are not holding any offers.
UCAS CLEARING
From 6th July 2020 you can apply via UCAS through Clearing. This is open to those who have not yet applied or students who have waited until they have received their grades. However, you do not need to wait until you receive your grades before applying through Clearing.
If you have applied and been accepted at another university, you still have the opportunity to change to study at University Centre Peterborough. Firstly contact us on 01733 214466 or email admissions@ucp.ac.uk so we can look at your application to see if we can offer you a place of study. Once you have received a response from us you can go into UCAS Track to be released into Clearing. Once this is done, you can select University Centre Peterborough as your Clearing choice through UCAS Track, using our institution code P56.
We are used to helping students at this time of year so you can feel assured that you receive the best advice and support.