With the government announcing a review into student finance and tuition fees, we have answered some of the common myths surrounding tuition fees and student loans.
To start off with, think of the student loan as a 'tax' instead of a 'loan' as it comes directly out of your wages and is always linked to your current earnings – this will help you understand how it works.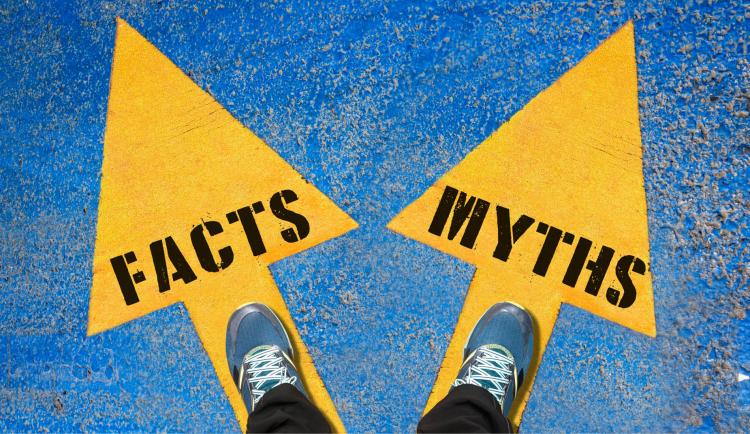 All universities charge £9,250 for tuition fees
Whilst the majority of universities charge £9,250 per year for a full-time undergraduate degree, the tuition fees at University Centre Peterborough are significantly lower at £8,000 per year, which saves £3,750 over the course of a three year degree.
I can't get a student loan as my parents earn too much
Everyone is entitled to a student loan to cover tuition fees and this is not mean-tested or based on parent's income. If you require a maintenance loan, then this is mean-tested but everyone is still entitled to a non means-tested element.
I have to start paying off my student loan straight away
You only start paying off your student loan after you have graduated and the first payment is not taken until the April afterwards, but only once you are earning over the threshold. So if you complete your course in 2021, you wouldn't start paying back until April 2022.
I start paying back my student loan when I earn over £21,000
This threshold will change in April 2018 for new students starting in September 2018, so you only start paying back after you are earning over £25,000. If you are earning below this amount you do not make any payments. As a guide, you will only pay approx. £45 per month if you are earning £31,000 (based on 9% deducted from the difference of £6,000).
I will end up paying off my student loan for the rest of my life
If you have a student loan, this will be written off after 30 years no matter how much is left to pay. So someone who graduated aged 21 would have the student loan written off when they are aged 51 (and well before retirement). However, if you do pay off your student loan earlier, it means that you have been earning a decent wage and that degree was definitely worthwhile.
EU students are no longer entitled to tuition fees
EU students applying for university places in the 2018 to 2019 academic year will remain eligible for financial support. The government has confirmed that EU students will continue to remain eligible for undergraduate financial support in academic year 2018 to 2019, even if the course concludes after the UK's exit from the EU.
If I emigrate abroad, I won't have to pay back the student loan
You have to pay the loan back no matter where in the world you may live. If you intend to live away from the UK for more than three months, you have to make sure you let the Student Loans Company know. They will then calculate what you need to pay based on your prospective earnings and cost of living.
Getting a student loan will affect my chance of getting a mortgage
Whilst a Student Loan is not marked on your credit file, mortgage lenders will do an affordability test which take into account all of your incomings and outgoings each month and this will include student loan payments. It can be helpful to lower the total amount you owe over the duration of a mortgage as can be paid off over a similar time.
Can I get free help and advice?
If you would like help and advice about student finance and complete you application for starting in September 2018, you can attend one of our Student Finance Drop-in Sessions at University Centre Peterborough.
Every Tuesday from Tuesday 20th March to Tuesday 22nd May 2018
2.00pm to 5.30pm
No advance booking required
This information from Money Saving Expert will also give additional helpful information.