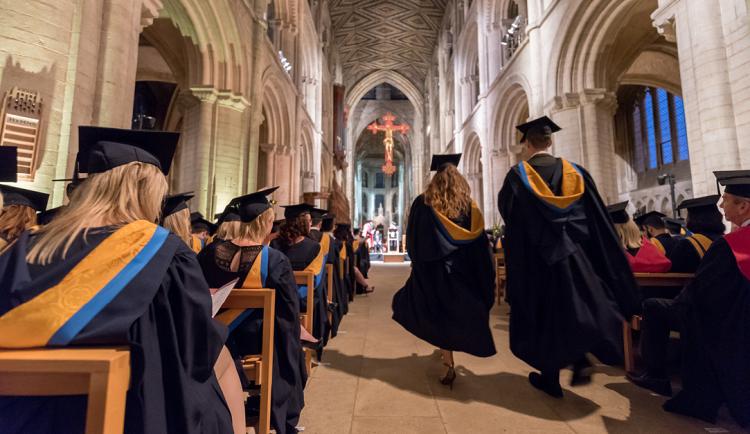 PHOTO: UCP graduation ceremony at Peterborough Cathedral in September 2017
The home for Peterborough's new university campus was agreed last week, along with £9.74 million of funding and a target to see it opening to students by September 2020.
The news follows last June's award of funding to the University Centre Peterborough (UCP) to accelerate its progress towards becoming a fully-fledged university for Peterborough with 3,000 students by 2022.
As part of its commitment to deliver an independent university for the city, the Cambridgeshire and Peterborough Combined Authority Board reviewed three funding proposals for the new teaching accommodation at its meeting on 28 March 2018.
Two options were considered for an additional 1,000 students. The first was at the current Park Crescent campus. The second was at an alternative and more centrally located site adjacent to The Regional Fitness and Swimming Centre off Bishops Road. A third option accommodating 2,000 students was also proposed on the Bishops Road site.
The third option was chosen and the decision gives the green light to start work on a delivery project. Once the new campus is complete, University Centre Peterborough will eventually relocate there permanently.
University Centre Peterborough currently has 700 students and numbers will further increase with the launch of four new degree courses starting in September 2018. The new courses available are: Digital Arts, Digital Marketing & Communications, Electrical & Electronic Engineering and Mechanical & Manufacturing Engineering.
Approval for the new larger campus means that work can also progress on planning new degree courses for the future.