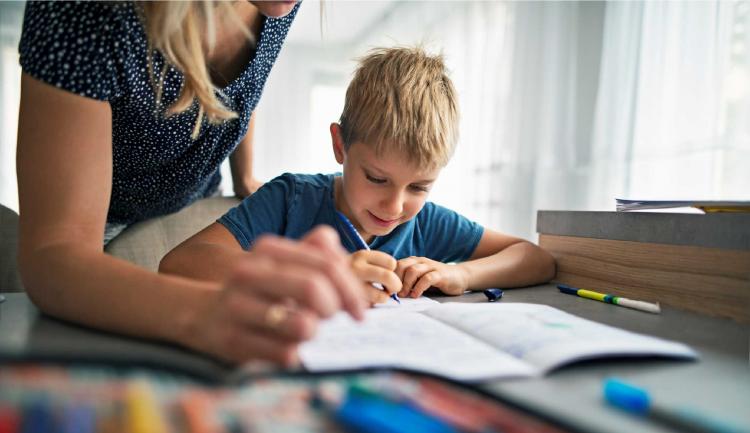 We recognise that some of our students are also parents, but also understand they are not teachers. During self-isolation you may have to take on the challenge of home-schooling your children and also keeping them entertained. You or your partner may also have to be working from home at the same time which makes this even more challenging.

To help you during this time, we want to share some great resources. If you have any additional resources you would like to share with others please let us know through our Facebook page - www.facebook.com/ucpeterborough
Create a schedule
During this time it is vital to have a schedule. This may not work every day, but ensuring you have one set up is a great way of being productive. Create your own schedule that works for you and put it on display in your house so everyone can see.
Below is an example where you can break up activities every hour which helps so children know how long they have for each activity and stops them getting bored.
Eat breakfast, make bed, clean teeth, shower, get dressed, put PJs in laundry
Walk or cycle (take the dog if you have one) or do video exercise routine as a family
NO ELECTRONICS - school work, study guides, journals, sudoku books, flash cards
Drawing, crafting, play music, cooking
Make a meal planner or prep in advance to save time
Wipe down kitchen table and chairs / wipe door handles and light switches / wipe kitchen and bathroom taps and toilets
ELECTRONICS OK - iPad / tablet games, Prodigy, educational show
Play in garden, bikes, walk the dog
Make a meal planner or prep in advance to save time
Plus time for shower, clean teeth, put on PJs
All children who follow the daily schedule
Here are links to useful websites which contain tips to creating schedules and structuring the days when schools are closed.
Online learning resources
Your child's school may be sending out work for your children to complete, but here are some extra resources for you:
www.bbc.co.uk/bitesize - BBC Bitesize are delivering daily content to support you during this time. They have amazing content for all school ages from 3 up to 16+.
www.themathsfactor.com - Let Carol Vorderman teach your child Maths. Suitable for ages 4 to 12 years.
www.youtube.com/thebodycoach1 - The Body Coach Joe Wicks is doing a PE lesson everyday on YouTube for kids (and the grownups). This is a great way to start the day, getting the children up and engaged!
www.cambslearntogether.co.uk/home-learning - The Education Team at Cambridgeshire County Council and Peterborough City Council have created the 'Home Learning Hub' with a whole range of interactive lessons, projects, challenges and activities for children of all ages.
www.khanacademy.org - Daily schedules for students from ages 4 to 18 years.
www.123homeschool4me.com/home-school-free-printables - Get printable worksheets and other resources for home-schooling.
www.allkidsnetwork.com - Get worksheets and craft ideas.
Just remember, you're all doing a great job and the most important thing is everyone feeling happy, safe and loved during this time.