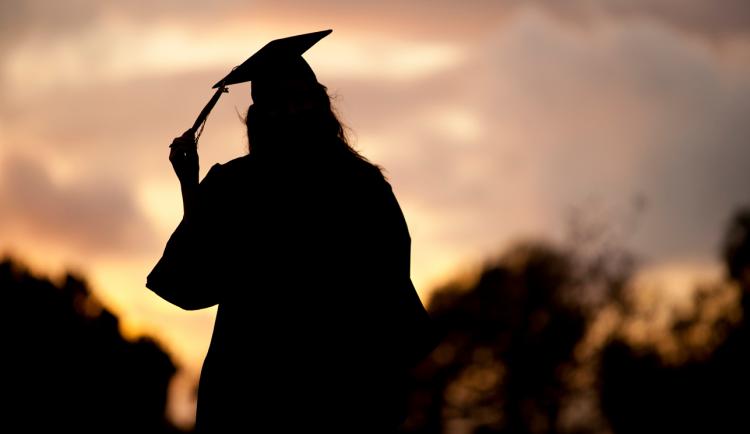 Following the announcement by the Office for Students (OfS) on Friday 25th January 2019, University Centre Peterborough have confirmed that they do not offer 'unconditional offers' to students before they have achieved their qualifications.
The OfS has warned universities and other higher education providers that indiscriminately use of 'unconditional offers' is akin to pressure selling and could put them in breach of consumer law.
Over the last six years, there has been a growing trend of universities across the UK offering 'unconditional offers' to students to increase recruitment. Data provided by UCAS has shown the percentage of 18 year students in the UK who received an 'unconditional offer' increased from 1.1% (3,000) in 2013 to 22.9% (117,000) in 2018.
The impact of 'unconditional offers' has become more wide-spread across the UK and the region with the highest proportion is the East of England.
Despite this concerning trend, in the last year, University Centre Peterborough has seen a 100% increase of 18 year students starting an undergraduate degree compared to the previous year and a 66% increase of 18 to 20 year old students. This increase year on year has been achieved by following best practice of not offering 'unconditional offers' to students, but University Centre Peterborough firmly believe that this increase in students would have been much higher if there was not the widespread recruitment tactic of other universities offering 'unconditional offers'.
Liz Knight, Academic Director at University Centre Peterborough said: "At University Centre Peterborough we do not give unconditional offers before students achieve their grades as we believe it sets students up to fail. In life it is important to work hard and meet expectations and this means that those entering university on an unconditional offer do not do this. Students are actually attending university without achieving a level 3 qualification. For the last two years we have written to schools in Peterborough stating that we do not believe in the practice of offering unconditional offers to applicants who have not completed their level 3 qualification. As an educational institution we have adopted a responsible, ethical and professional approach and will continue to act in this manner."
University Centre Peterborough have been working closely with sixth forms, colleges and careers advisors to provide information and guidance to students and we have been aware of their concerns and which universities have been using this recruitment method to secure students in a highly competitive market.
Mr Tom Reilly, Head of Sixth Form at St John Fisher Catholic High School in Peterborough said "At least a third of our Year 13 students received an unconditional offer last year. Unconditional offers are really unhelpful to us as a school because they contradict the message that we continually give sixth formers that hard work will lead to success. However, just as we are pushing this hard work message a University gives a student an unconditional offer inviting them to join their course without any need to work or succeed at A-level or in their Level 3 course. Fortunately, the vast majority of our students ignored the unconditional offer in favour of universities offering grades which they achieved."
Unfortunately the report has not named and shamed which universities are more culpable than others, but University Centre Peterborough are proud not to have resorted to these recruitment tactics and continue to ensure that students achieve their qualifications. In order for students and parents to make informed decisions about their offers, they should be aware which universities offer the most 'unconditional offers', especially as the report from the OfS highlighted that applicants who accept an 'unconditional offer' are more likely to miss their predicted A-level grades by two or more grades.
On the OfS announcement, Nicola Dandridge, chief executive of the OfS, said: "We are concerned about the rapid rise in unconditional offers, particularly those with strings attached which are akin to pressure selling. It is plainly not in students' interests to push them to accept an offer that may not be their best option. Whatever admissions practices universities choose to use, they should clearly be encouraging students to make the decision that is right for them, and not the decision that best suits the university. If we identify cases where unconditional offers are having an obvious negative impact on students' choices or outcomes, we are of course prepared to intervene."
REPORT LINKS:
OfS report: Data analysis of unconditional offer-making

OfS Insight: Unconditional offers - Serving the interests of students?