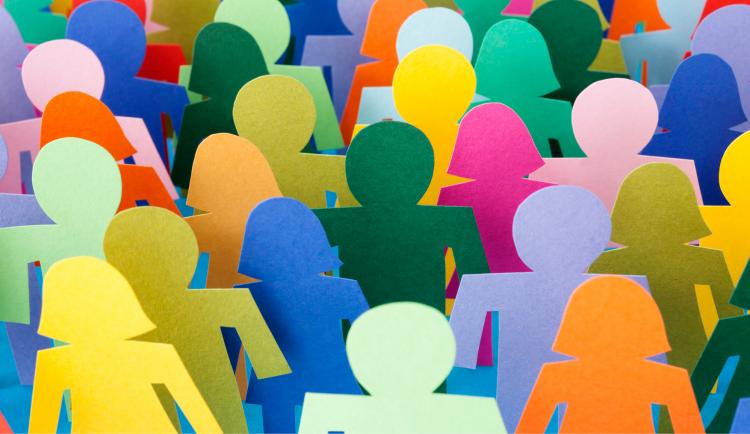 Students from five secondary schools across Peterborough are joining together at University Centre Peterborough to begin researching young people's attitudes to the state of community integration in their communities.
The project, led by academics at University Centre Peterborough and commissioned by Peterborough City Council as part of the central government-funded community integration strategy, will see over thirty year 12 students from Thomas Deacon Academy, Queen Katharine Academy, Jack Hunt School, Nene Park Academy and The Deepings School design and roll out a survey on young people's attitudes to integration.
Peterborough City Council commissioned the research after the city was selected as one of five pilots for the government's new community integration strategy, outlined in the Green Paper published in March 2018.
The students will gauge young people's views on what the main forms of segregation are, whether this relates to ethnicity, gender, disability, sexuality or some other characteristic; in which aspects of their day to day lives this is most prevalent; and what, if anything can be done about this.
The results of this survey will then be analysed and written up in a report by researchers at University Centre Peterborough with representatives from each school presenting their findings to Peterborough Together Partnership Board in the summer.
Dr Tim Hall Principal Investigator for the project at University Centre Peterborough said;
"For us it is really important, not just that we capture young people's views on the extent of segregation in the City but also that they devise the survey and drive participation in their respective schools. Not only will this give local students the opportunity to conduct some real world research but also the chance to shape local policies that will impact on them."

Julie Taylor CEO Thomas Deacon Education Trust said;
"We are delighted that our students are participating in this project. It is central to our educational philosophy that young people understand the importance of articulating their views on issues directly relating to them. Through exploring and expressing their views, we encourage them to articulate their sense of community and belonging in a way which encourages respect and understanding of other cultures."
The full report 'How integrated is my school/neighbourhood' will be published in July this year.