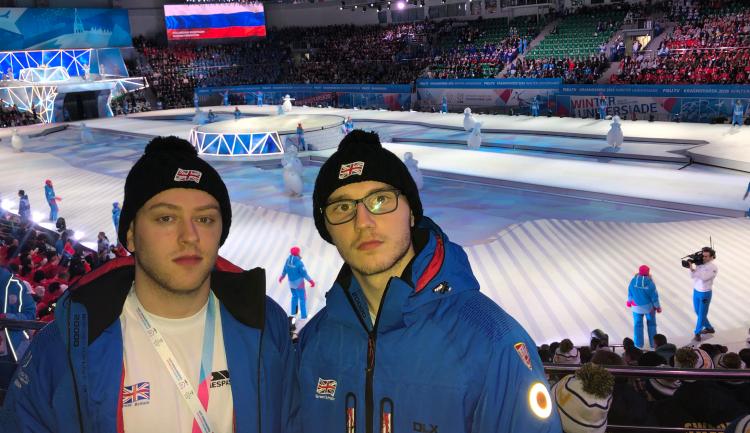 UCP are proud to have two of our students represent the GB Ice Hockey team at the World University Winter Games (Universiade) which took place in Russia earlier this month.
Jordan Liddell (pictured left) is in his final year of a Computing and Information Systems degree and Nathan Long (pictured right) is studying Business Management and in his second year. As well as both studying at University Centre Peterborough they also play for Peterborough Phantoms.
We caught up with both Jordan and Nathan after they come back from the games so they can share details of their amazing experiences.
So, what is was like to be selected for the GB team?
JORDAN: To play hockey overseas is amazing, getting the opportunity to compete in the youth Olympics is unforgettable, but doing so and getting to represent your country is out of this world. It's something I thought I would never get a chance to do, an experience I will never forget.
NATHAN: It was a dream to represent GB in any form and for it to be in something that I'm passionate about and take pride in playing is an experience like no other.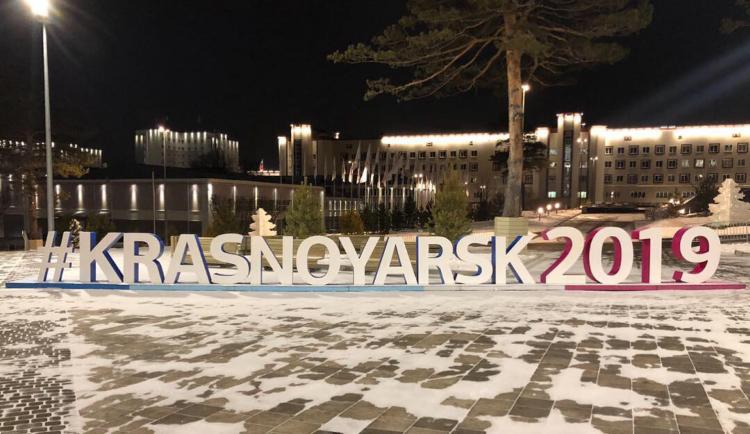 Tell us about your journey getting out to Russia and was it as cold as it looked?
JORDAN: We flew from London Heathrow to Moscow, Russia first; which was a great flight. Looking out of the window, getting to see Europe from above was a great view and on the inside of the plane, in each headrest, was a PS1 like gaming system with the controller being on one side and the remote being on the other; this kept us entertained for some time with some interesting games.
When we arrived in Moscow, we had a couple of hours until our next flight to Krasnoyarsk. We ventured around the airport attempting to read Russian, which we had no hope with, and we tried speaking to a few of the locals. We spoke to a Russia guy who, coincidentally, was from Krasnoyarsk and he told us about the history of the city and different places we should try and see.
When we finally landed in Krasnoyarsk we were greeted with the freezing cold and snow. However, it was an understandable cold since we were in the middle of Siberia in the winter season.
NATHAN: Once I got to Heathrow airport, it really hit me that I'm going to Russia so emotions were high. I enjoy flying as a whole and the two individual flights took around 11 hours in total. It was an enjoyable journey as going with a great bunch of teammates we all made each other feel welcome which was a real boost. Once we arrived in Moscow, the first thing I did was look outside and I saw the snow on the ground. Once arrived in Krasnoyarsk and after we had collected our bags and equipment, we walked through to the exit to be welcomed by a local musical band plus lots of media taking photos and asking us for interviews. The second we walked outside, snow was both falling and on the ground, and it was freezing. Everyone had their jackets done up, gloves and hats on but we started to adjust as the games went on.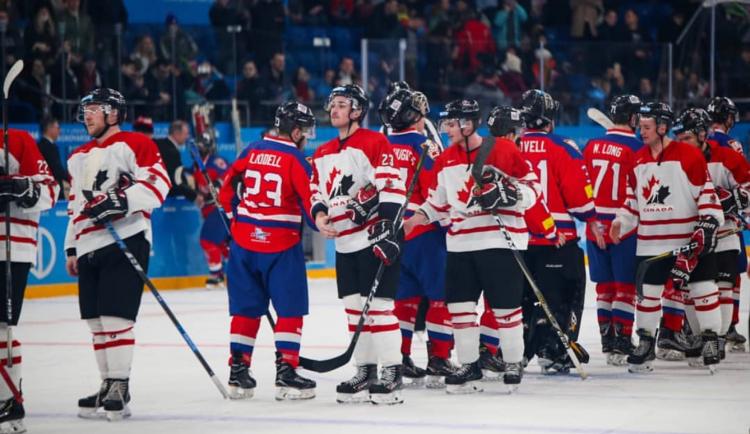 How did you both and the GB team perform in the competition?
JORDAN: The team met the expectations set, we qualified for the next Winter Universiade Games in 2020 by beating a nation who are ranked 2nd in the world of ice hockey. On a more personal note, it was a great experience and a real eye opener to the level of hockey there is in the rest of the world; it gives you a real sense of where you are in terms of playing ability and areas that need improving to get to the next level.
NATHAN: We went there to Russia with little expectations in terms of winning loads of games but as a team and for myself individually, I can say that we shocked a lot of teams with our determination and will to carry on and fight for everything. It wasn't till the later stages in the games against the better teams like Canada and Kazakhstan, that we started to tire and they put goals past us. Their level back home is a lot higher and their need to be physically fit is more demanding.
As a whole though, we achieved all of our team goals hat we set out to do and more by beating Sweden 5-4 meaning that we seeded 10th overall and qualified for the next games.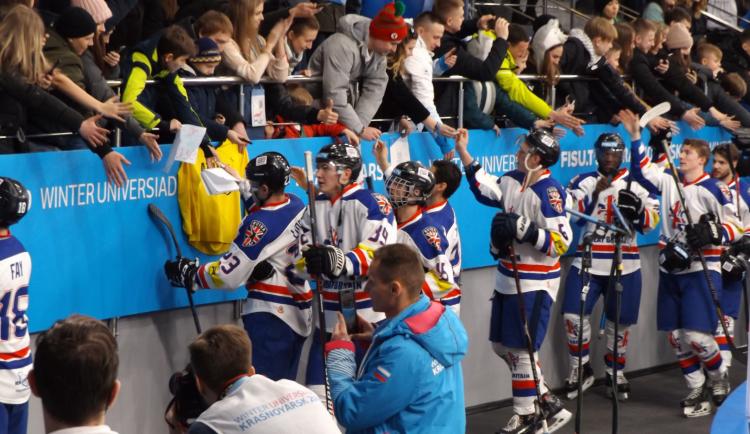 Did you get time to do any study or were you prepared in advance?
JORDAN: I did a bit of preparation before we flew out, I set a few markers of where I wanted my work to be at so if the worst happen and I wasn't able to do any studying while out there, it wouldn't effective me too much. However, fortunately I was able to do quite a bit of studying out there and coming back into class I'm not too far behind.
NATHAN: Yes, we had time during the days of which we could stay at the accommodation to do work. I had previously prepared beforehand with all the stuff that was needed to do. Other than training and games, we went to support the other GBU teams compete but this was a team decision as most people prepared in advance with their studying.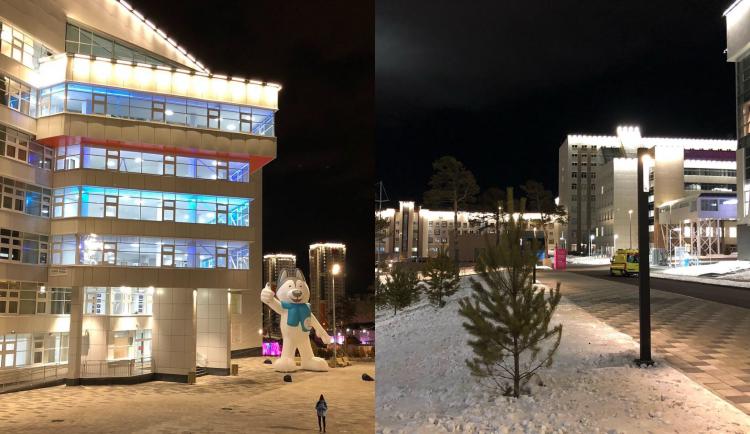 What were the highs and lows of the trip?
JORDAN: So many highs, people would get bored of reading them if I was to list them all. I think to sum it up was the experience was amazing, the hockey was unbelievable in terms of the skill level that was in the tournament, the people there made us feel like true temporary celebrities and their hospitality was amazing, truly went above and beyond to make us feel welcomed. Being in a foreign country with a group of lads you've been getting to know over the year is definitely a laugh and the team bond was great, we all had good laughs and made memories which we'll definitely be talking about over the years.
The lows of the trip I would say some of the score lines against the top teams of the tournament, but in all sports, you win some and you lose some.
NATHAN: There were so many highs of the trip it's hard to list them all to be honest. Starting from when we first set off on the first plane journey to the last coming home. It was great to experience everything with a bunch of people that you know and get along with. This included stuff like having banter and joking around with each other, playing other sports in the village such as football, basketball and table tennis. But in terms of hockey, trading was both fun and constructive whereas the games were a different level. It was a surreal experience playing in such a prestigious event against people that have professional contracts and besides studying, that is their job, to play hockey. But the biggest high was beating Sweden 5-4. Nothing can compare.
The only lows I can thing about would be the scores against some of the teams. Although we achieved our targets and expectations, the results after some of the games damaged the teams confidence a little but we pulled together and picked each other back up. The last low of the whole trip would be that it only lasted just shy of 2 weeks. It was an amazing place and when you spend a short amount of time with a remarkable group of people in a great place, no one wanted to leave.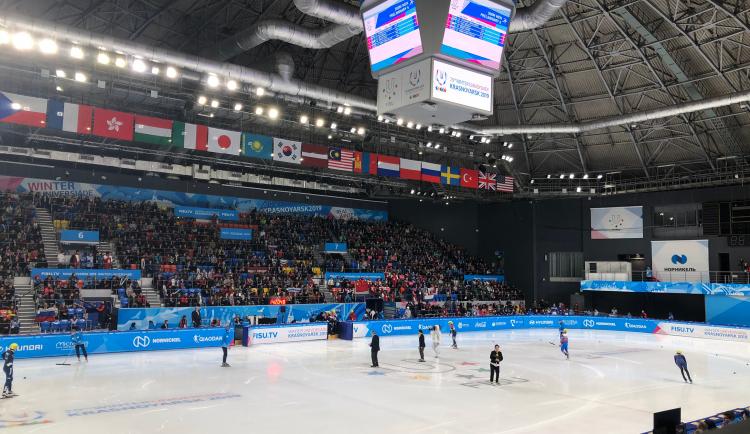 How was Russia – did you get to sample to culture and what foods do you eat?
JORDAN: We were kept pretty close to the village, unfortunately we were not able to venture to experience the true culture of the city. As for the food, I'm not an experimental person with food, I like to keep it simple; which is why I had a lot pasta. But I think I've eaten enough pasta in Russia to easily say I won't be having it in the next year of two (But I totally agree with Pancake week which is what they do in Russia, rather than just a day!).
NATHAN: The culture was amazing. But we were mainly limited to the village culture and at the events. Some of us got to go out to the Universiade Park where there was attractions and live music of which people gather together. They offered a variety of foods from European, Chinese, Russian and vegan which was available from as early as 6am in the minting all the way through to 2am the next day. The event was sponsored by coke cola so they had fridges around the village and in the accommodation of which they had a constant supply of coke cola, (original, diet and sugar free) Fanta orange, sprite and water. All of this was free and you could grab as many as you would like.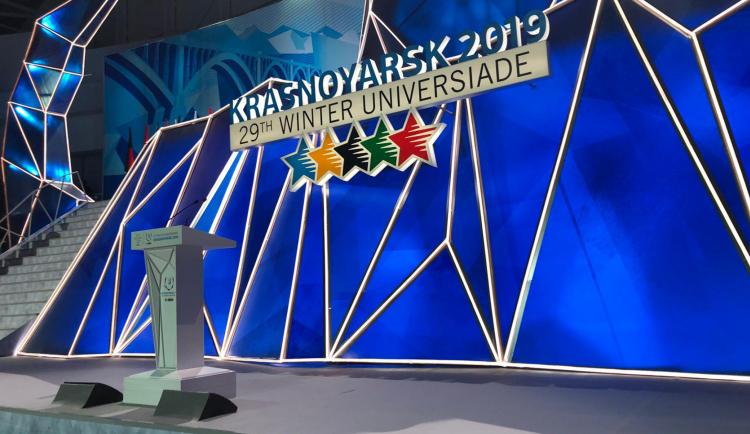 What was it like to be back home after being away for the last couple of weeks?
JORDAN: The first night back I thought I had beaten the jet lag, only to find out the following night/morning at 4am I hadn't. However, after the first couple of days my body finally got back to normal. It took some adjusting with waking up without my team mates, wondering what time they're going breakfast and just generally being around them. But I'm glad I experienced it all and now I'm back home and back to business as normal.
NATHAN: It took some adjusting to get back into the time zones, get use to the food again, not waking up and seeing your team mates every day all day and then going back to our lives back home. Was very different. The way it felt for me was like being out there, the main focus was representing GB, but coming back home, you have so much more responsibilities and commitments that it's hard to handle at first.

What are the next steps for you both and what do you plan to do after graduating?
JORDAN: I'm yet to answer that myself! At the minute I'm focusing on my third year and getting top marks for that so when I do leave, the sky is the limit. I'm enjoying the journey my hockey is taking me on so at the minute no plans, just going with the flow and seeing what opportunities are there.
NATHAN: I still have one year left after this one before I graduate so focusing on getting the best grades possible so I can look forward to what the future holds for me but being in my second year, I am eligible to attend the next games which is amazing as I can hopefully experience this all over again. But only time will tell to what the future holds for me.