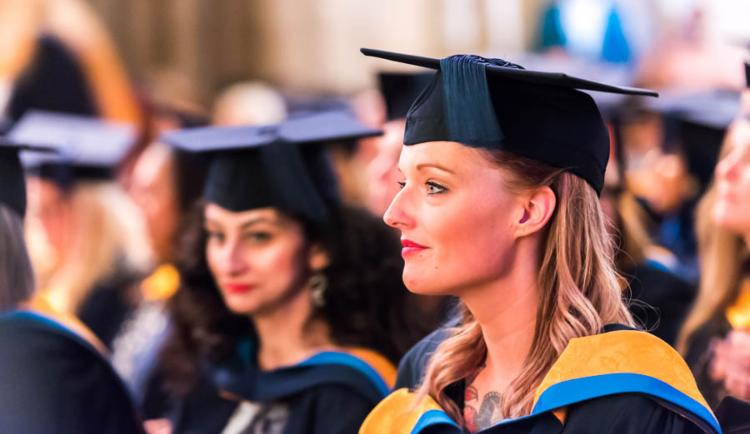 A student blog by Cherrelle Melton, BA (Hons) Education Studies Top-up student
Every time I look back on the picture above it fills me with accomplishment, relief and drive.
Let's skip back two years to the hardest two years of my life. In 2017, I was diagnosed with an awful condition called Endometriosis and Adenomyosis. Studying and working whilst battling a health condition wasn't the best idea but sheer determination, coffee and support got me through the two years leading up to this picture.
When I completed my FdA Early Years and Education course at UCP, I still decided to attend the graduation at Peterborough Cathedral in my wheelchair as by this point I couldn't walk.
UCP helped arrange everything at the ceremony from where I would come in and I even requested help across the stage which they accommodated. Graduation was not how I imagined it but it was still amazing.
Those awful two years taught me strength and resilience. They taught me not to give up. Amazingly I graduated… and what an amazing journey.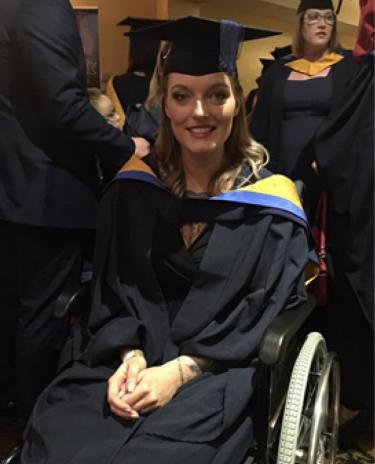 It's true though, I remember sitting in the lecture theatre on my first day thinking "I am never going to do this!" but I did. It is true university changes you and gives you the skills to grow as a person. I am so grateful for that journey.
After graduating in 2017 I had major surgery and I cannot thank the charity Women with Endometriosis enough. The emotional support I received whilst going through my journey was amazing. I am now an ambassador of the charity and aim to help others going through the same journey I did.
I am now back at UCP studying the BA (Hons) Education Studies Top-up degree. Did I just get that nervous feeling as I stepped over the threshold of UCP on my first day or was it just me?!? I love to learn but even in my third year I still get butterflies.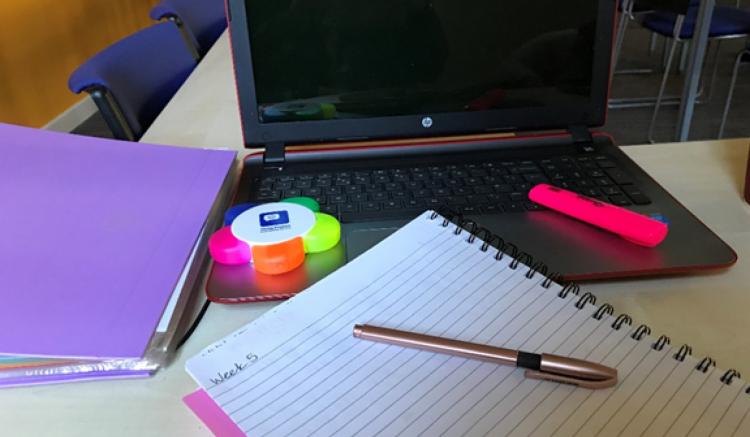 As I've read recently studying growth mindset - you don't grow by sitting in your comfort zone do you? Everyone should read 'Mindset' by Carol Dweck - it's great and makes you question everything. We all strive to be better people and I truly believe university helps you grow professionally and personally too.
I have two children and a husband. As a busy lady who juggles a house, husband, kids, animals and working 4 days a week - YES it its achievable.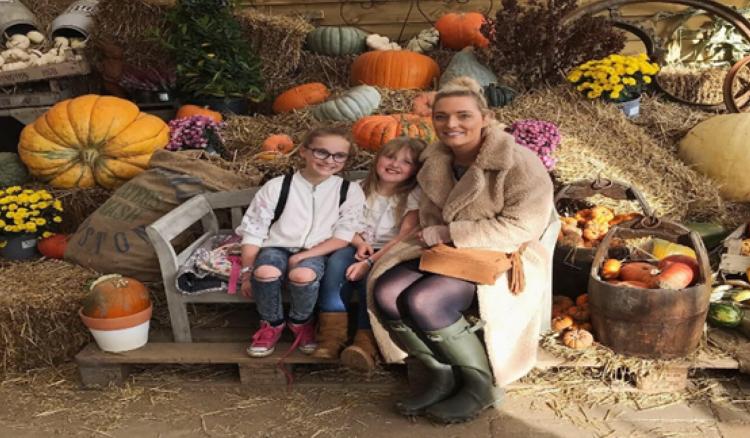 The first 6 weeks of returning back to UCP has taught me:
Always push through that fear - everyone feels just like you and you are not alone.
Organise, plan and organise some more plus get a diary or make a list so not to fall behind.
Breathe and don't forget to take time to regroup your thoughts. Look after your mind and don't get overwhelmed. UCP has an amazing and supportive learning environment. USE IT!
Cherrelle x