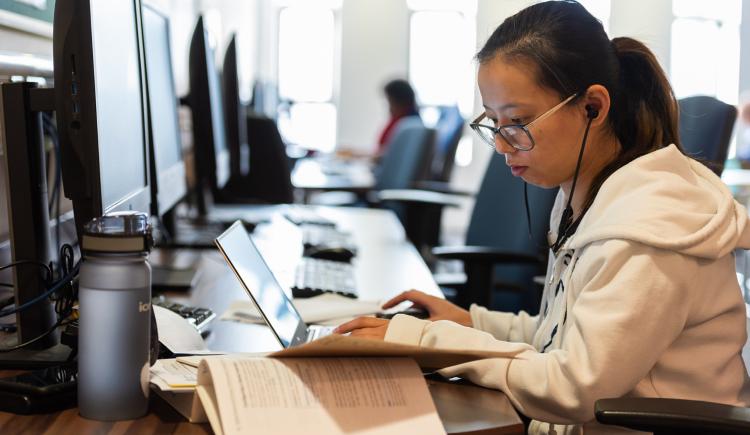 University Centre Peterborough have changed how long it will take to complete a degree when studying part-time as they respond to student and employer demands for requiring to achieve degrees quicker.
If you were unable to study a degree full-time due to work, family or personal commitments, it usually meant 6 years of study before you achieved the dream of graduating (compared to 3 years when studying full-time).
With demands from both students and local employers, University Centre Peterborough have changed the way in which part-time students study their degree when starting a course from September 2019. This has meant that the majority of degrees can now be completed after 4 years of study through enhanced timetabling.
University Centre Peterborough have always been fairly unique compared to other universities and higher education institutions by timetabling their courses into full and half days as they recognise the challenges that students face when fitting in a degree around other circumstances.
By studying in full or half day blocks means less time off work, reduced arrangements for childcare and the ability to schedule time for additional study.
Chris Gilbert, who is in the final year of a Biological Sciences degree at University Centre Peterborough has been able to combine work and study at the same time. He currently works as a Trainee Study Scientist in Special Pathology Services at Envigo in Huntingdon and whilst studying also changed jobs as used be an Associate Practitioner in Histopathology at Royal Papworth Hospital.
Chris said "Studying part-time and working full-time requires a lot of organisation, often deadlines are not the days you're in, so you have to submit earlier than everyone else. Working in industry is a great benefit, as most of my colleagues had lots of advice and assistance, as well as an understanding of what I was doing and support. The sense of achievement and pride you get when you get a good result is well worth it."
There are now 31 degrees to choose at University Centre Peterborough with many new courses in Business Management, Digital Arts, Digital Marketing and Engineering, which will be popular for part-time students in work. This compliments the exiting provision of Accounting, Biological Sciences, Computing, Construction, Criminology, English Literature, Performing Arts and Sociology as well as many others.
Liz Knight, Academic Director at University Centre Peterborough said "An important student cohort are our part-time learners. From September 2019 we will be offering 4 year part-time degrees this will enable those in work to improve not only their career prospects but also meet the changing demands of the 21st century. The growth potential of the city and region mean that there is an appetite and demand for a highly skilled professional workforce. We have listened to our students and believe this will benefit the individual and economic productivity."
For more information about the degrees starting in September 2019, visit www.ucp.ac.uk/a-z-courses