"It's dangerous out on the moors, there's an eerie howling coming from the swirling mists and murder is on loose. It looks like you'll need the help of The Greatest Detective Ever"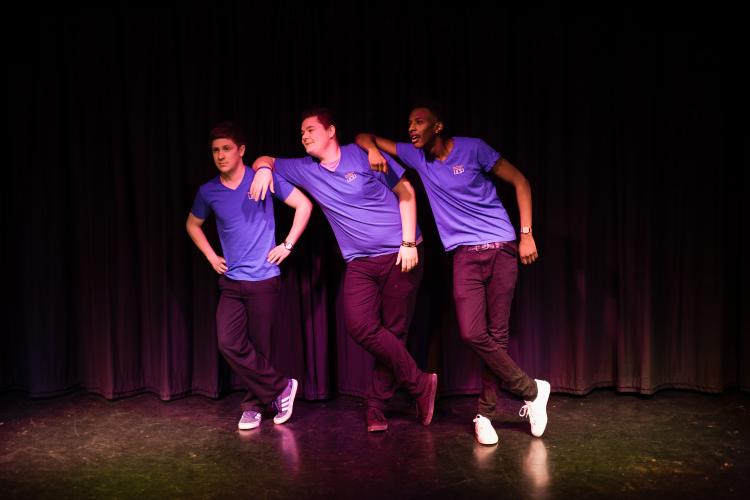 Performing Arts students from University Centre Peterborough (UCP) have taken to the stage for the final time to perform their comedic adaptation of The Hound of the Baskervilles. On 11th/12th November, Thomas Farrell, Jack Hudson and Ben Piper presented the hilarious variation of the classic Sherlock Holmes novel in the Peterborough Regional College Main Hall.
Branding themselves 'The 3rd Degree Theatre Company' the trio originally put on the performance in their first year as part of the 'Making Performance' module. They have continued their routine throughout the 3 years of their degree and 3rd Year Thomas Farrell expressed the value of the performance to the group's progression.
'The Hound of the Baskervilles has been a great experience for all of us, as it is the first time we have devised a show under the 'The 3rd Degree Theatre Company'.
We were able to analyse the skills that we had learnt from a variety of practitioners and performance styles, and apply them to the show.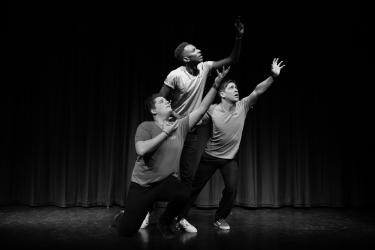 Each time we perform Baskervilles, we are able to reflect and develop from the previous performances, discovering new ways of delivering lines, physicality, and of course more gags.'
The broadly acknowledged routine has led the students to apply for the National Student Drama Festival (NSDF), which will offer a great opportunity to perform this play in a different arena and develop their performance for future productions.
'With applying for the NSDF this year we have taken extra care in refining the performance in order to create our best show to date!'
UCP Director Liz Knight, "It is a comic masterpiece with excellent timing and a creative and novel interpretation of the script. I have seen the performance multiple times and it seems to get better and better."
If you would like more information about this particular performance or about studying on the Performing Arts degree then please contact University Centre Peterborough by telephone: 01223 69 5750 or by email: ucpenquiries@anglia.ac.uk.