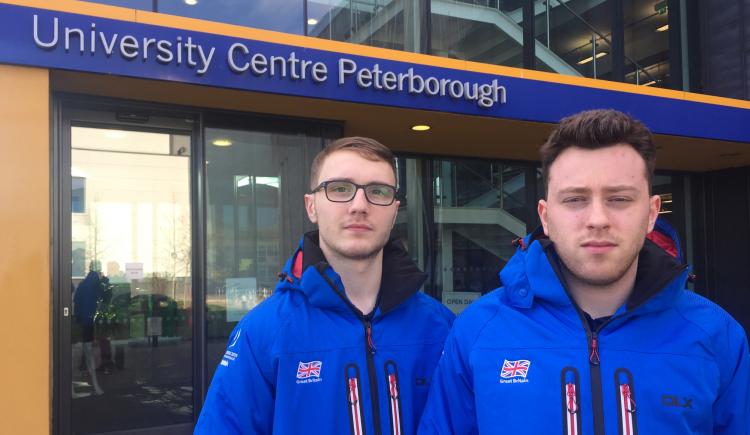 Two students from University Centre Peterborough (UCP) are representing Great Britain as members of the GB Ice Hockey team at the World University Winter Games (Universiade).
Jordan Liddell is in his final year of a Computing and Information Systems degree and Nathan Long is studying Business Management and in his second year. As well as both studying at University Centre Peterborough they also play for Peterborough Phantoms.
The GB Ice Hockey team is made up of university students from across the UK and it is a great achievement for two players to come from both the same club team and study at the same institution.
The World University Winter Games, also known as 'Universiade' (from the words 'University' and 'Olympics') are the youth version of the Olympics and the second largest multisport games in the world after the Olympics.
This international sports and cultural event is staged every two years in a different city and this year will be held in Krasnoyarsk, Russia in March.
The games have progressively risen to world class in scale and standard, with over 2,500 participants from 50+ countries to compete in events such as alpine skiing, curling, speed skating and snowboarding.
For the Ice Hockey competition, which Jordan and Nathan are competing in, there are 12 countries who qualified and Great Britain are in the same group as top seeds Canada and Sweden, with Canada winning gold when games took place two years ago in Kazakhstan.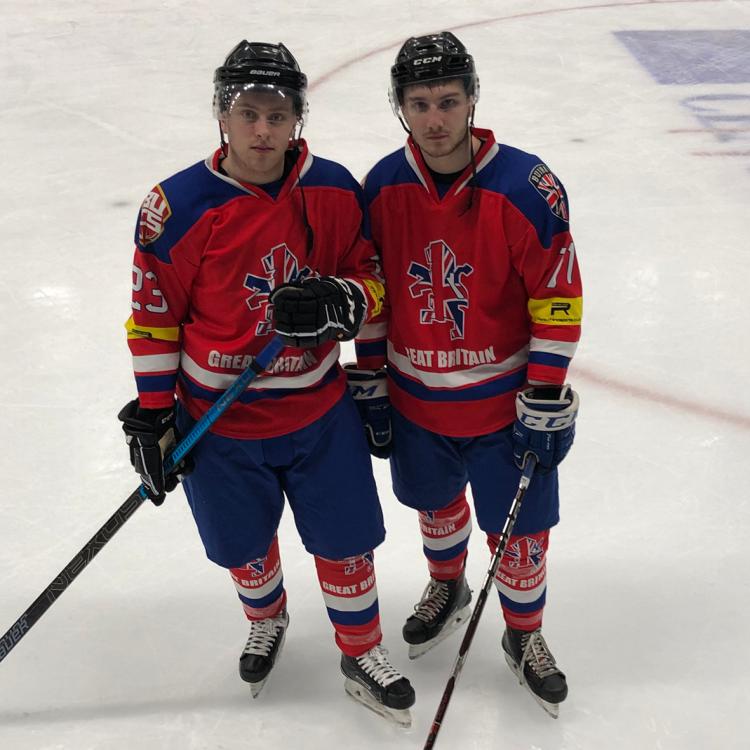 Peterborough has always been the hometown for both Jordan and Nathan and they are proud to be representing their city. Before studying their degrees at University Centre Peterborough, Jordan studied at Thomas Deacon Academy and Peterborough Regional College and Nathan studied A-levels at Hampton College. They both chose to continue study locally as they wanted to continue with their ice hockey commitments.
Ice hockey runs in the family for Nathan as his older brother Adam, who graduated from University Centre Peterborough in 2018 is part of the GB ice hockey team as well. Nathan is enthusiastic about encouraging the next generation to play ice hockey by coaching children aged 6+ in his spare time.
Nathan said "I also wanted to study in a familiar environment as everything in the city is close by and I knew that University Centre Peterborough would be supportive in helping me at the same time."
Jordan only started playing ice hockey from the age of 14 and has quickly progressed through the ranks to represent his country. After graduating, Jordan wants to continue working the IT industry using his graphic design and computer programming skills which has already seen him designing specialist hockey sunglasses for US firm Blade Shades.
Jordan said "I had the option of moving away from home and going to university elsewhere, but I realised that studying close to home meant I can achieve both my academic and sporting goals. By studying for two full days a week, I've been able to fit in the training and matches around my studies."
SUPPORT JORDAN AND NATHAN
Members of the GB team need help through sponsorship to fund their international trips. If you would like to support Jordan and Nathan to attend the World University Winter Games, please donate at www.justgiving.com/crowdfunding/jordan-nathan-gb