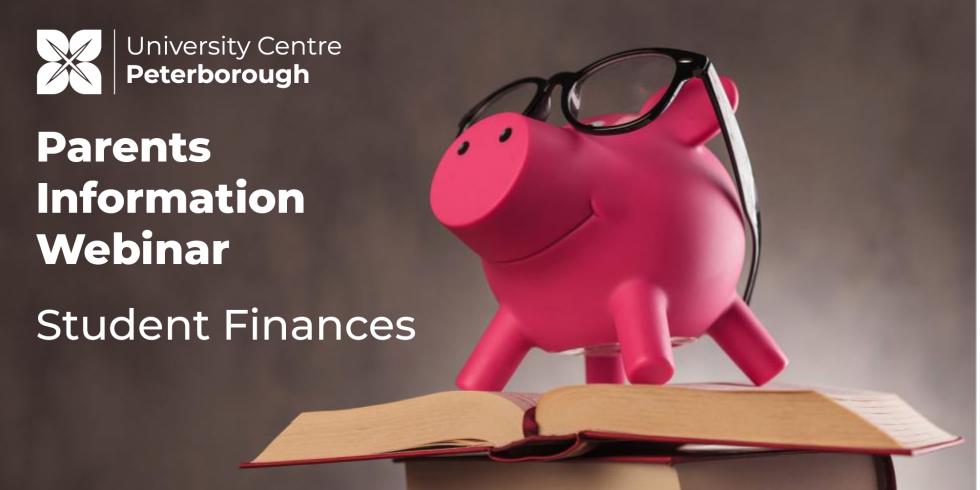 Are you a student or parent wanting to know how student finances work? Do headlines about student debt make you think whether a degree is affordable? Do you want to know the facts before making an application?
Our next webinar is on Tuesday 9th March 2021 from 6.30pm to 7.15pm
This free student finance webinar is available for parents and/or students to attend and designed to help you clearly understand how student finances work.
Financial support is available to all students to ensure that any personal financial circumstances do not become a barrier to prevent anyone from gaining a degree.
Parents of children aged under 25 years might be required to support their children during their studies so it is advisable to find out about this and the additional support that could be available.
The webinar will cover:
Tuition fee loans
Maintenance loans
Bursaries and additional financial support
How to apply
Repayments
Budgeting advice
You will also have the opportunity to ask questions to help with your individual circumstances.
The information and guidance you receive will be relevant whether you are applying to University Centre Peterborough or other universities in England.
BOOKING
The webinar must be pre-booked in advance (last time for bookings is 12pm on the day).
We will send you online joining instructions when you book. To attend online you will require access to a device with a camera (such as a smartphone, tablet, laptop or PC) so that we can talk to you and show you information on your screen.
If you have any questions about this event please email radford.hudson@peterborough.ac.uk
OTHER EVENTS
If you cannot attend this webinar, we run other events with student finance information including 1:1 Advice Sessions and Open Days. For more information about these sessions please visit www.ucp.ac.uk/events