Within this page you can find useful information that may help you manage your finances whilst you are at University. If you are struggling financially, please speak to one of our Student Support Team to discuss the support available to you.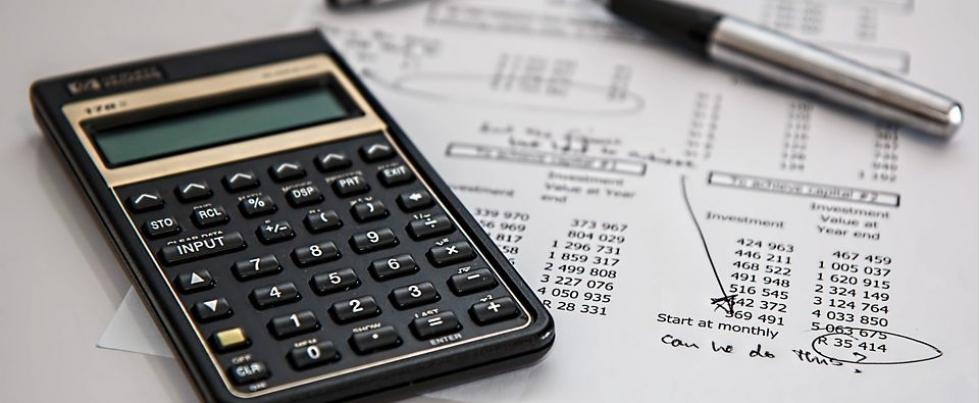 Tuition Fee and Grants
You may be able to borrow money to help pay for university or college tuition fees and to help with living costs. You might get extra money on top of this, for example if you're on a low income, are disabled or have children.

Tuition Fee Loan - Your university or college sets your tuition fee, and the loan is paid directly to them. You have to pay it back. This covers the full cost of your tuition fees.
Maintenance Loan for living costs - The loan is paid directly into your bank account at the start of term. You have to pay the loan back. You may have to give details of your household income. If you are a student living at home in 2020/21 you could get Up to £7,747 or Up to £9,203 if you are living away from home. Use the student finance calculator to estimate your Maintenance Loan. Maintenance Loans are only available for Full Time students.

Students with children or dependent adults
You can apply for:
Childcare Grant - full-time students only
Parents' Learning Allowance - full-time students only
Adult Dependants' Grant - full-time students only
Child Tax Credit
You can apply for student finance via website https://www.gov.uk/apply-online-for-student-finance


Disabled Students Allowance (DSA)
As a higher education student living in England, you can apply for a Disabled Students' Allowance (DSA) if you have a disability, including a long-term health condition, mental health condition and/or specific learning difficulty, eg dyslexia. You must meet the definition of disability under the Equality Act 2010. The support you get depends on your individual needs and not on income.

Disabled Students' Allowances (DSAs) are paid on top of your other student finance. They help you pay the extra costs you may have because of your disability. They don't have to be repaid. How much you get depends on your individual needs - not your household income. You can get help with the costs of specialist equipment, for example a computer if you need one because of your disability, non-medical helpers, extra travel because of your disability and other disability-related costs of studying.

You may get a new computer if you don't already have one, or your current one doesn't meet the required specification. More information will be provided to you if you're assessed as needing a new computer. You'll need to pay the first £200, which is the minimum cost that any student is likely to incur when buying a computer.

Money is paid either into your bank account or directly to the organisation providing the service or equipment.

You'll need to download and fill in a form to apply for Disabled Students' Allowances (DSAs) or to claim back your expenses for the year.


Debt
Whilst at University it may be your first opportunity to develop the life skills that everyone needs to learn and develop in order to manage your finances. It is likely that in some point in your life you will experience some level of debt to your name. If you are struggling to pay for rent, food or you cannot keep up with re-payment it is time to start looking on how to develop your skills and what options you have.

If you are experiencing tuition fee debt or student loan debt, you should seek advice from Student Support at support@ucp.ac.uk in the first instance.

If however, you are experiencing debt elsewhere you can get advice from your local Citizens Advice Bureau.

Additional Funding for 2020/21
You may be entitled to the following additional funding when you become UCP student and more information can be found on the Fees 2020/21 on the website.

• Low Income Bursary (up to £500 per year)
• Care Leavers Bursary (up to £500 per year)
• Student Ambassador Bursary (up to £1,000 per year)


Hardship
The Access, Welfare and Hardship Fund (AWHF) is a discretionary with primary purpose to relieve financial hardship that might cause a student to leave higher education. The AWHF can provide extra help if you're in hardship and need extra financial support such as: course or living costs that are not already covered by other forms of financial help - these could be everyday living costs for full time students or course and childcare costs for part time students emergency payments to cover unexpected financial crises or exceptional costs - such as repairs to essential household equipment that could make you considering giving up your course because of this financial problem intervening in cases where a student may be considering leaving higher education because of financial problems.

For more information on the AWHF or for an application form please visit the Student Support Centre or contact us via support@ucp.ac.uk


Withdrawing
Depending on the date of your withdrawal, Student Finance may not pay your full tuition fee liability, so a portion of your fee may be re-invoiced to you to pay back directly to the University. If you are considering withdrawing from your studies, please contact our Student Support Team on support@ucp.ac.uk