To request an undergraduate prospectus for courses starting in September 2022 please complete and submit the form below.
The prospectus contains detailed information about all courses available at our Peterborough and Stamford campuses.
A printed copy of the prospectus will be sent in the post within 5 working days.
Please note that copies are only sent to UK addresses.
Alternatively, you can download a copy from the link below.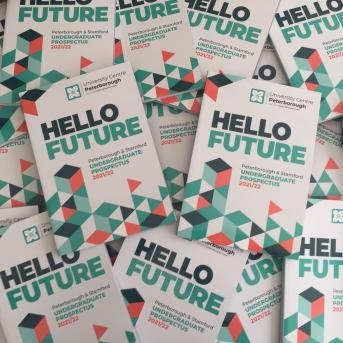 Please complete the form below to order your prospectus