Making university affordable is an important factor when choosing where to study.
University Centre Peterborough offer lower tuition fees compared with other universities and provide a variety of bursaries for all students.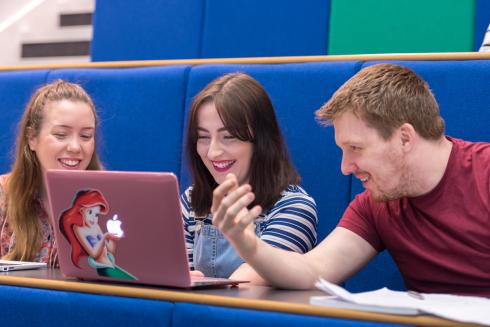 Tuition Fees
The following tuition fees are for all UK and EU/EEA students starting in 2021/22 at University Centre Peterborough. The course fees for each course are stated on the course information pages on this website. All tuition fees may be subject to an annual inflationary increase.
Undergraduate Degrees
£8,000 per year full-time (part-time fees calculated based on credits studied)
Higher Nationals (HNC/HND)
£6,500 per year full-time
£3,250 per year part-time
Bishop Grosseteste University (BGU) Foundation Degrees (Professional Studies)
£6,935 per year full-time
Education, Training and Skills (Certificate / Professional Graduate Diploma)
£2,500 per year part-time
Diploma in Therapeutic Counselling
£2,500 per year part-time
ADDITIONAL COSTS
There may be additional costs for the course which are not covered by your tuition fee. Please refer to the course information page for additional costs that relate to your course. Please note that if you fail a unit, you may incur re-sit costs.
HE TUITION FEE POLICY
The HE tuition fee policy below identifies the fee amounts, fee liability points, procedures for the assessment and our fee appeal process. It is important that you read this document so you understand your rights and responsibilities.
Bursary Schemes
University Centre Peterborough offer a variety of bursary schemes to help students make studying more affordable. Please refer to the Bursaries section on the website for more information on the Low Income Bursary, Care Leaver Bursary, Student Ambassador Bursary and Sports Excellence Bursary.
Student Finances
For more information about tuition fee and maintenance loans including how much you may be entitled to, visit www.gov.uk/student-finance. On this website you can easily check what you are entitled to without starting an application.
The easiest way to apply for student finance is online at www.gov.uk/student-finance. You can start your application from the end of February 2021. It can take a minimum of six to eight weeks to process your application, so you should apply for student finance as soon as possible.
When you apply for student finance funding, please use institution code FFCH and institution name 'University Centre Peterborough' for all higher education courses within the Inspire Education Group.
TUITION FEE LOAN
You can apply for a tuition fee loan to cover the full cost of the tuition fees. Tuition fees are not means-tested so your household income does not affect your entitlement and you will be entitled to the full amount. The Student Loans Company pay the fees directly to University Centre Peterborough and you do not need to pay any fees upfront.
MAINTENANCE LOAN
Full-time and part-time students can apply for a maintenance loan to help with living costs such as accommodation, food, bills, transport, study resources and books. The Student Loans Company will pay the maintenance loan directly into your bank account over three instalments.
The amount of maintenance loan you are entitled to will depend on your personal circumstances, including your household income, your age, what year of study you are in, and whether you are living at home or away from home. These levels are determined by government and not set by UCP.
To calculate what you might be entitled to, you can visit www.gov.uk/student-finance-calculator (this is not an application).
OTHER FINANCIAL SUPPORT
In addition to a tuition fee loan and maintenance loan, you may also be eligible for one of the following sources of financial help:
Disabled Students' Allowance (DSA)
(there may be funding to ensure we can put support in place)

Childcare Grant
(85% of approved childcare costs = up to £179.62 per week for one child or up to £307.95 for two or more children)
Parents' Learning Allowance
(between £50 to £1,821 to help with course related costs)

Adult Dependants' Grant
(up to £3,190)
The figures above are for students studying in the 2021/22 academic year. Our Student Support team can help advise you on an individual basis so you receive what you are entitled to. Please refer to the Financial Support section on the website for more information.
EU/EEA Students
EU/EEA students applying for courses at University Centre Peterborough may still be entitled to tuition fee and maintenance loans. For more information about fees and guidance for EU/EEA students, please visit the EU/EEA Students section on our website.
Repaying your Student Finances
Both the tuition fee loan and maintenance loan are combined together and you do not start to pay back any of your student finance until the April after you have graduated.
The amount you pay back is linked to your earnings and you must be in work and earning over the set threshold of £27,295 (based on 2021/22 figures) before you start to pay anything. The amount usually comes out of your wages.
If you have not paid back all the student finances after 30 years this is then written off.