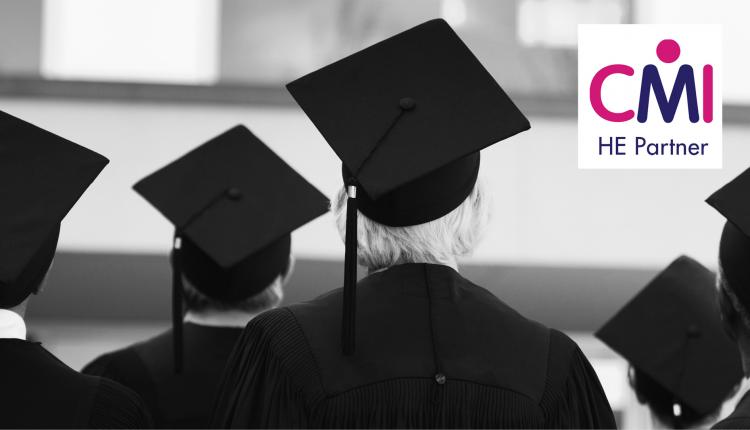 Students studying Business Management at University Centre Peterborough now get CMI accreditation which means they will graduate with a degree and a professional qualification.
To give graduates the edge in a competitive business environment, UCP is giving their Business Management students the best chance of succeeding by working with the CMI (Chartered Management Institute).
The CMI is the only chartered professional body in the UK dedicated to promoting the highest standards in management and leadership excellence. They work with both businesses and education institutions to inspire people to unleash their potential and become skilled, confident and successful managers and leaders.
The Business Management degrees at University Centre Peterborough were created in consultation with local employers to ensure graduates have the required skills and knowledge. There is now a choice of six Business Management degrees with specialisms in human resources, marketing, logistics and corporate social responsibility to enable students to focus on these growing business sectors.
Students on the Business Management courses, will automatically become members of CMI for no extra cost or study involved. This membership helps students with their studies and development as they also receive access to a 24/7 online management resource portal from the CMI to increase their skills and knowledge.
The Business Management degrees at University Centre Peterborough can be started in January 2020 or September 2020 offering student the flexibility of starting a degree when it is more convenient for them. There are full-time and part-time study options so students can fit the course in with work or personal commitments.
For more information please see the courses section on the website.