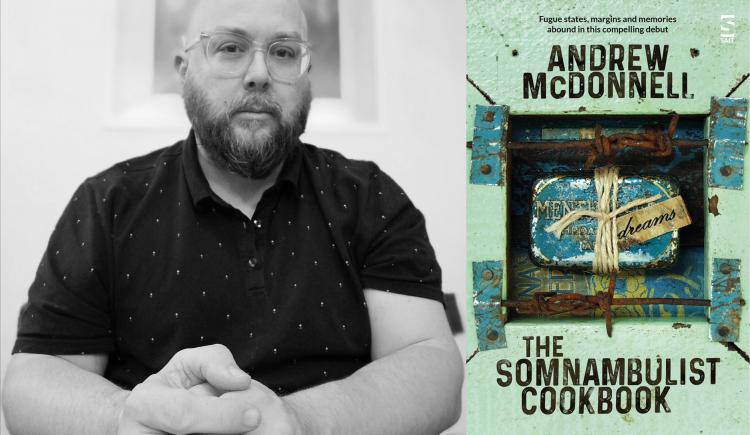 The course leader for the English Literature and English with Creative Writing degrees at University Centre Peterborough is publishing his debut collection of poetry in June 2019 with the Cromer based press, Salt.
The Somnambulist Cookbook by Andrew McDonnell is a series of poems that examine the quality of disappearance, how memory interferes with how we recall events, putting particular emphasis or spin on these events. From vanishing pubs to shifting cities and countryside, to catching late trains and sleepwalking, the collection is funny, touching and accessible:
Andrew will be launching his book at University Centre Peterborough on Wednesday 1st May 2019, at the final UCP Literary Festival of the academic year where advance copies of the book will be available. He'll also appear at the Norfolk and Norwich Festival later that month in the 11th Century Dragon Hall, home to the National Centre for Writing.
University Centre Peterborough have launched a new degree in English with Creative Writing and Andrew McDonnell said "One of the reasons for offering this degree is that there is a tremendous demand in many sectors for people who can write and write well. If you can write good fiction, you can write anything. Peterborough and the surrounding area has many entrepreneurial start ups, and there is a demand for graduates that know how to communicate complex ideas to as many people as possible."
Closing Time
"The British Pub Association says up to 29 pubs close every week in the UK." - BBC News
Ring the bell in The Shortbread St
Ring the bell in The Bubble and Squeak
Ring the bell in The Crown & Thistle
Ring the bell in The Pig & Whistle
Ring the bell in The Kitten in the Weir
Ring the bell in The Gay Grenadier
Ring the bell in The Burnt Down Mill
Ring the bell in The Bunkers Hill
Ring the bell in The Bird Bath Inn
Ring the bell in The Rubber Ring
Ring the bell in The Bow-Wow-Wow
Ring the bell in The Calfless Cow
Ring the bell in The Cambridge Boffin
Ring the bell in The Wooden Coffin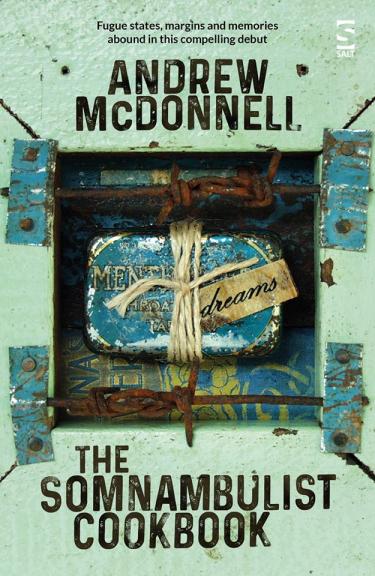 Book Reviews
"The Somnambulist Cookbook lives at the edge of life but cannot help letting go on occasion. It is a book of evanescence, of lost and dreamt locations, of nostalgia, detritus, longing, and hauntings of the apparently insignificant as glimpsed from a passing train." - George Szirtes
"These unsettling poems have a sense of familiarity about them. It's the voice you hear at 4 a.m. when you put the clocks back and summer tips onto its back. In that lost hour the dead speak with accepting humility and the dreamself enters into a labyrinth of supermarket shelves and railway connections. With The Somnambulist Cookbook, Andrew McDonnell proves himself to be an original and haunting new voice for our current spell of history." - Helen Ivory
"This startling and moving debut charts a kind of unmooring – personal and cultural – from the landmarks of the past. Loss – be it of a father, a relationship, youthful illusions or a country pub – stalks the poems, leaving their disorientated narrators struggling to make sense of their increasingly surreal lives. The Somnambulist Cookbook is also a timely exploration of the vexed concept of Englishness – a satirical elegy or elegiac satire on where we find ourselves today. These are poems which map the middle of nowhere – don't leave home without them." - Esther Morgan