You've got your results and you're wondering if you've made the right choice. Clearing is an opportunity for you to pin down on what and where you want to study.
FdA Early Years and Education student Alannah Pacey applied to University Centre Peterborough through Clearing on the day after her results came out.
She was living in Peterborough and studied locally and during her studies she undertook work experience in a local nursey and primary school. She had originally planned on studying midwifery and had been accepted on a degree course in London, but when it came down to it, she realised it wasn't want she wanted to do and changed direction.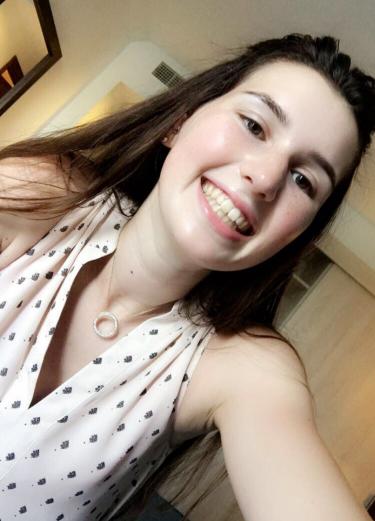 "I was accepted at another university but had the realisation I really didn't want to do midwifery after all. I knew I liked the nursery and preferred pre-school. I'd got a job over the summer in a nursey so also didn't want to suddenly be without money and the whole 'Uni experience' of getting away from home just wasn't for me".
Alannah is enjoying her course at UCP and said the support she received during Clearing was amazing and could not have done it without the admissions team.
"The admissions staff were incredibly helpful. They give you everything you need to make the right choice. I would say to anyone – just ask the Uni for support, they will help you, and I found them really good, so don't be afraid to ask. They told me who to ring and gave me all the info on the course I could ever need. I was in tears but they rang the other university and sorted it all out for me!"
On her course, Alannah works four days a week and studies for one day a week giving her just the right balance to achieve what she needs. Being able to work and study has given Alannah much greater financial freedom and has enabled her to already buy a car and rent her house.
If you're stressing over what to do Alannah is a great example of how things really can be turned around and solved for the best outcome with some professional support, even at the last minute.
For help and support during Clearing simply call our admissions team on 01733 214461, email admissions@ucp.ac.uk or visit www.ucp.ac.uk/clearing-2019 and we will make this a stress-free experience.