More than ever you will be looking for things to do to keep yourself and your family entertained, active and healthy. Usually we'd bring you a variety of exciting and new activities happening around Peterborough, but this time we've handpicked 10 activities which you can do at home.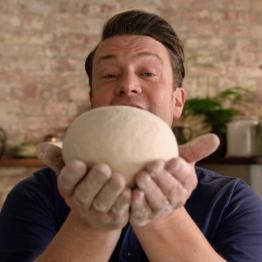 Start cooking and baking
It's time to develop your culinary skills or use up some of those random ingredients in your cupboards. Whether you're a dab hand in the kitchen or struggle to boil an egg, now is a great time to extend your skills. At a time when we can't keep popping out to the shops to buy non-essential items, try and use up stuff you have in the fridge or freezer and tins that are going out of date.
Jamie Oliver has just launched a new series called 'Keep Cooking & Carry On' which was tailored specifically for the unique times we're living in. By going back to basics, Jamie focuses on being creative with ingredients and shows easy ways of making staple items such as bread and pasta. The series is aired weekdays on Channel 4 at 5.30pm (plus will be repeated) or view highlights and other videos at https://www.youtube.com/user/JamieOliver/videos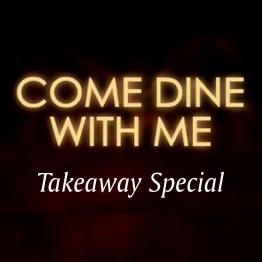 Come Dine With Me – Takeaway Special
Just because you can't see your friends and family at the moment, doesn't mean you can't socialise! All you need is a few friends who will be on board. Each take it in turns to pick a takeaway of your choice and choose everyone's orders for them. They won't know what they're getting until it turns up at their door. You could do this once a week, with someone choosing each week. After everyone has had a go, then all vote on a winner. It's also a great chance to support local small businesses.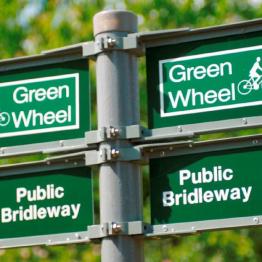 Take a cycle ride on the Green Wheel
Make sure you get you daily exercise by getting on your bike or taking a leisurely walk. In Peterborough there is a 45 mile cycle route around the city called the 'Green Wheel Cycle Route'. This consists of traffic-free paths and cycle lanes that include the River Nene, Ferry Meadows and other stunning green areas for you to enjoy and explore. From the city centre there are spokes that lead you to the route circling outside the city (hence why it got the name Green Wheel). It is well signposted - just look out for the Green Wheel signs.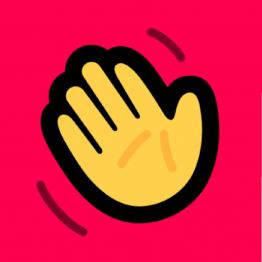 Have a virtual Houseparty with friends
Try the Houseparty app - it's available for both Android and iOS devices. This is a social video app that allows you to play games with your friends all together. Once you've downloaded the app and signed up, you'll be able to open it up and see which of your friends are online. Your friends will also receive a notification to let them know you're online. There are lots of games available for you all to play such as Heads Up, Trivia and Quick Draw where you can play with up to eight people at a time. So, grab a drink and some snacks and join in on the virtual Houseparty!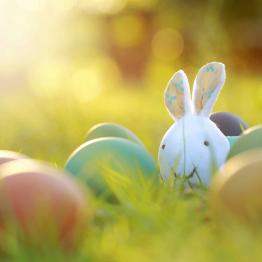 Plan an Easter egg hunt and make Easter decorations
Surprise your family or housemates with an Easter egg hunt (it doesn't matter how old you and not just for kids). Hide chocolate or decorated eggs in the garden or in the house for everyone to go and find. If you're struggling to find eggs in your supermarket, why not paint some rocks in bright colours? This is a great crafty activity to do also. If you're not in isolation with your family why not hide some and take photos of the rooms and see who can find the most in the picture.
Easter is also a great time to brighten up your house and garden with Easter themed decorations. As well as giving you an activity to do to help pass the time away it will be therapeutic and enhance your creativity. There are loads of ideas online and step by step tutorials on YouTube. Forget Halloween and Christmas – make Easter the time of the year when you put your decorations up!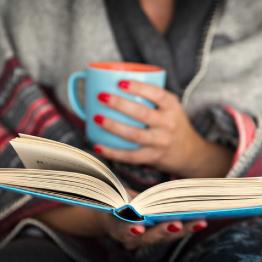 Read a good book
You may have a list of books you've been meaning to read for a while but it's easy to put off when you're busy with life. Now is the perfect time to start. It's also a great way to put down your phone, switch off the TV and get lost into the wonderful world of fiction. If you have a Kindle then you can download books in an instant. You could even start a book club with friends (using Houseparty) to make it a social activity.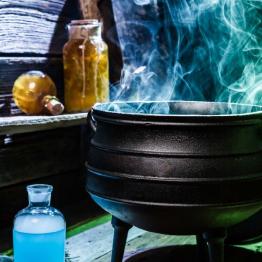 Join a Harry Potter potion making class
If you're a Harry Potter fan then why not check out the website - www.hogwartsishere.com? A group of creative, passionate Harry Potter fans got together and built an online wizarding world social network where thousands of fans can get together online. You can enrol in classes such as Potions, Charms, History of Magic and Defence Against the Dark Arts!
Watch a theatre performance from your sofa
Enjoy going to the theatre? Well many theatre companies across the world are now streaming many of their shows online for FREE for you during isolation. That means you can watch them from the comfort of your living room!
The National Theatre has productions to watch for free on YouTube including One Man, Two Guvnors starring James Corden and Sally Cookson's devised adaptation of Jane Eyre. The Royal Shakespeare Company has six of the their past Shakespeare productions on BBC Four and BBC iPlayer as part of the BBC's Culture in Quarantine. There are also many other musicals and theatre companies making their content free online for you – below are some links to get you started.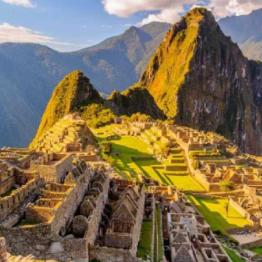 Visit a virtual museum or a national park
Although you may not be able to visit any right now, lots of museums and national parks are allowing you to have a virtual tour online now. This is a great opportunity for you to get your culture fix (albeit in the non-conventional way). Have a look at this website - www.techradar.com/uk/best/virtual-tours-museums-national-parks-around-the-world to view the top ten virtual tours.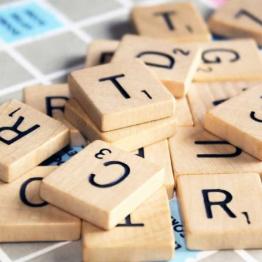 Play a board game
Blow the dust off your Monopoly, Cluedo or Scrabble and get playing. It may feel like you've only just put your games away after Christmas, but playing a board game is a great way to pass the time and bond as a family. Tip for you - try not to fall out with a family member when playing, there's not much place to escape!