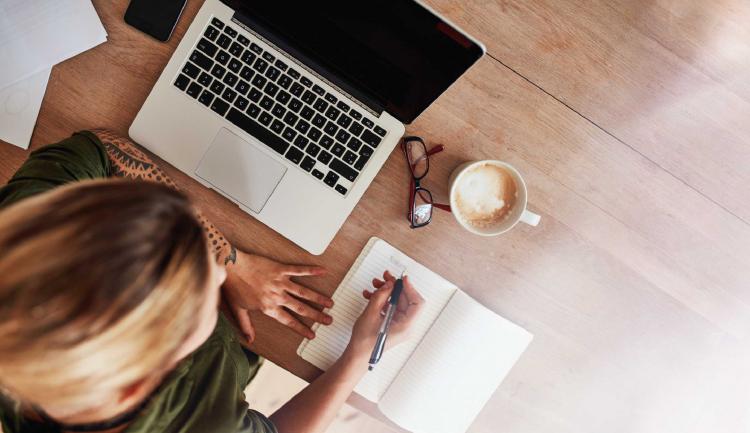 If you're studying or working from home, follow some of these helpful tips to ensure you stay productive and healthy.
Get up and get dressed. As tempting as it is to lounge around in your PJs all day, getting dressed (even if it's into some joggers) will make you feel better and then ultimately make you more productive.


Have breakfast. Skipping breakfast so you can have some extra time in bed may sound appealing but ensuring you have a breakfast (away from your desk) will set you up for the day.


Take regular breaks. Move away from your desk and grab yourself a cuppa.


Have lunch away from your desk and if possible, go get some fresh air (in your garden or open a window). Sitting in one spot all day is not great and allowing yourself to refuel away from your desk means you'll come back with more energy.


Try a workout video before or after working – there are many launched online in the last week. This will allow you to get in some exercise and take your mind off any worries you have. This is a great way to help you physically and mentally.


Make sure you are sitting correctly on a suitable chair. Sitting on your sofa studying may seem a great idea initially, but the novelty will soon wear off when your back starts to hurt.


Try not look work too late and stick to a routine so you maintain a positive work life balance.


Lastly, do something afterwards that makes you happy.